Al-Qaida Outraged Over Boko Haram Kidnap of School Girls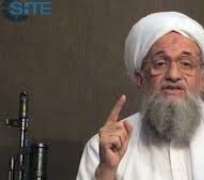 Even al-Qaida is outraged by the kidnapping of hundreds of Nigerian
schoolgirls, 276 of whom are still missing and who were expected to be
auctioned off as slaves in the name of Islam.
'Such news is spread to taint the image of the Mujahedeen,' said one post
on a website used by Islamic militants, The New York Times reports.
'There is news that they attacked a girls' school!' wrote another angry
writer.
Various Islamic and jihad groups are distancing themselves from Boko
Haram, the group that carried out the kidnapping, with even hard-line
militants praying that God would reach out to the kidnappers and 'hold
them steady to the path' of Islam.
In the locally-spoken language of Hausa in northern Nigeria, Boko Haram
means 'Western education is sinful.'
Experts claim the reaction is evidence that Islamic terrorist groups are
hardly a united front anymore.
'The violence most of the African rebel groups practice makes al-Qaida
look like a bunch of schoolgirls,' said Bronwyn Bruton, an Africa scholar
at the Atlantic Council in Washington, the Times reports.
'And al-Qaida at this point is a brand - and pretty much only a brand - so
you have to ask yourself how they are going to deal with the people who
are doing things so hideous even the leaders of al-Qaida are unwilling to
condone them,' Bruton writes in the Times.
Al-Qaida has been encouraging supporters to avoid attacks on those they
deem as innocent civilians in a PR move planned to not alienate its base.
But Boko Haram has developed a reputation for the mass murder of local
populations. The group is also more of a cult that follows a leader name
Mohamed Yusuf, who says he speaks directly to God.
The New York Post reported Thursday that Nigerian President Goodluck
Jonathan is saying he will find the abducted girls, but admits he has no
idea where they are.
'As a nation we are facing attack from terrorism,' he stated. 'I believe
that the kidnap of these girls will be the beginning of the end of
terrorism in Nigeria.'