NCC warns customers over fake promos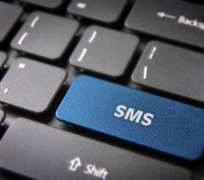 The Nigerian Communications Commission (NCC) has said it is not conducting any promotions and warned members of the public not to fall victim to fraudsters.
Tony Ojobo, director of public affairs at the NCC told the News Agency of Nigeria (NAN) the role of the organisation is to regulate the telecoms sector and not to carry out promos, though some fraudulent SMSs were claiming otherwise.
"The attention of the NCC had been drawn to several of such illegal and unsolicited text messages being fraudulently circulated to subscribers. Some of the text messages, which they alleged to have supposedly emanated from the commission, were meant to entice consumers to part with their money," Ojobo said.
He said the commission is using various media outlets to inform members of the public about the hoax.
"We have taken some pages in the media to indicate that the NCC is not running any such promos and every promo is an invitation to trick subscribers," he said.
"It is also important to warn telecommunication consumers who did not participate in any lottery not to expect to win monies or prizes. If you know that you have not played any lottery and they say you have won something, why would you want to fall for that kind of trick?"