Boko Haram did not kill, kidnap school children in Lagos: Police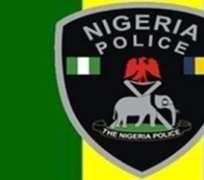 The Lagos State Commissioner of Police, Prince Umar Manko, had dismissed the rumour that made round like wild fire on Friday that Boko Haram insurgents had kidnapped some school children in Lagos.
The rumour went viral that 10 school children were kidnapped and massacred at Baruwa Primary school, Ijesatedo, Lagos State. Later, another report had it that 44 pupils were also kidnapped in another school. The name of the school was given as Vickland Primary School.
The school was reported to be situated on Oremeji Street at Ilasa area, opposite Powerline. The kidnappers were said to be in police uniform. But speaking through the police spokesperson in Lagos State, Ngozi Braide, Manko said it was all lies.
He said he was disappointed how idle minds would sit and concoct lies on their laptops and phones, creating panic in the state.
The rumour, which reportedly started on Thursday, had it that about 10 students of Premier groups of school, comprising Crèche, Primary and Secondary, located at the Mushin area of Lagos, were stormed by kidnappers, who abducted 10 of the students.
The news, which was alleged to have started from a broadcast on a social media, caused panic, leading to parents besieging the school on Friday morning, to ensure the safety of their kids and wards.
Just as the police were trying to reassure worried parents on Friday that the news was a false alarm, another report emanated again from social media, alleging that Boko Haram had killed 10 students in Baruwa Primary School.
Braide and some journalists besieged Premier group of schools, where some angry parents expressed their disappointment over the use of social media by some Nigerians. The school authority denied that any of its students were kidnapped, adding that the rumour started since Wednesday at about 5pm. Nobody could however state how and where it started. It also added that roll call of each of the over 700 students had been taken and nobody was missing. Braide said: "As you can all see, we're in the school and nothing happened. "We however want to use this opportunity to address parents to work as one with us and not to believe rumour mongers. "People just sit somewhere and concocted that story. "If anybody heard such a story and needed to confirm or give information about anything, they should call 08065154338, 08063299264 and my own number: 08115557885. "We have enough security men on the ground and security has equally been beefed up. "We do not envisage any problem in Lagos because security in Lagos is very tight. "We should learn to use the social media responsibly." Also fielding questions on the frenzy that had caught up with Lagos citizens who kill and set ablaze any suspected kidnappers, Braide said: "It's wrong for people to take laws into their hands. "Journalists should educate Nigerians about this. "Today at Shasha area of the state, a mob attacked a man and almost lynched him alive. "He was taking a two-year-old girl to school. "The girl, like most kids, didn't want to go to school and was crying. "When people saw the man with the crying child, they attacked him with stones and sticks. "He was almost killed but the Baale called Police, who rescued the man. "The parents of the girl later came, explaining that they were the one who begged the man to assist them take the girl to school." Braide said the command would not take kindly to people taking laws into their hands, adding that someone would soon be used an example by law enforcement. One of the parents, Rosemary Anugwala, a business woman, who has three kids in Premier schools, said she heard the news on a popular radio station. Anugwala said: "I'm a business woman. "I was in my shop when I heard on the radio that 10 students were kidnapped from Premier group of schools. "I asked myself, which Premier schools? "I rushed out, leaving everything in the shop. "I was shocked and shaking. "I can't even begin to say how angry I was when I got to the school only to see the children in class, receiving lessons. "I have three children in this school. "The youngest is in crèche. "That rumour was an expensive one." Another parent, Nuga Babatunde, who has four kids in the school, said he only got to know about the rumour after he received a text message from the school that it wanted to address the issue. Babatunde said: "I have been patronising the school for 14 years now. "One of my kids will be graduating this year. "I only came to fulfill all righteousness." Femi Orile, the Vice Principal of the school, said they were shocked on Wednesday to see a parent dashing into the school. Orile said she heard 10 students were kidnapped. He added: "Today, parents trouped in, but nothing happened in this school. "Security is tight. "Someone is just trying to tarnish the image of this school." The Executive Director of the school, Abraham Martins, said: "We have a transport system and students who don't use it are brought to school by their parents. "We don't release kids to anybody except their parents and those we know. "We have top notch security in this school." The police said that nobody had reported any case or cases of children being 'massacred' at Baruwa Primary School