Free Dutch Citizens Without Harm or Pre-Conditions, Says MOSOP Chieftain, Dr Goodluck Diigbo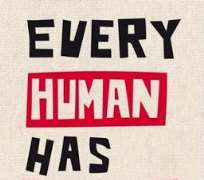 MOSOP President/Spokesman, Dr. Goodluck Diigbo has appealed for the immediate release of three Dutch citizens held by kidnappers in Nigeria.
Three Dutch citizens were seized by gunmen at Letugbene community in Bayelsa on May 4, while visiting Nigeria alongside, Mr. Sunny Ofehe - the founder/Executive Director, Hope for Niger Delta Campaign, an NGO. The Dutch citizens are Mr. Erhard Leffers, Mrs. Marianne Vos and Mr Jan Andre Groenendijk.

Diigbo said: "Whatever motivated those holding three Dutch citizens in Nigeria, I appeal for immediate release, through whatever channels available, without harm and without pre-conditions. Ogonis have been developing friendly relations with Dutch citizens and organizations, to achieve international cooperation, in helping to bring attention to resolve crisis in Nigeria."
"Much of the attention that the Ogoni Situation has received worldwide came from people like the Dutch citizens now held hostage. The fact-finding fact mission by a coalition of Dutch youth organizations to Ogoni, which was extended to the neighboring Niger Delta in late 1990s, was the first of its kind, and I had initiated it through my collaboration with them at the United Nations," Diigbo recalled.
"After I communicated with their Nigerian partner, I believe that this particular mission was part of the larger effort at renewed attempt to educate the Dutch people and Europeans on the need to be part of the solution to the failing Nigerian state. If they didn't trust that their support would mean something, especially for those oppressed and left behind, they couldn't have dared to visit places that they are constantly warned about dangers of insecurity," Diigbo asserted.
"Now I feel that to kidnap them, is to kidnap ordinary citizens their effort is meant to benefit. I also want the kidnappers to know that I share their disgust over the semi-feudal system in Nigeria. However, by now, it is known that a journalist or writer like me is being held against her will. Also the publisher who believes in positive enlightenment, and the co-traveler -a peace-loving and friendly character denied his freedom. This should end. It is unjust, ungodly and despicable and makes any genuine partnership impossible," Diigbo stressed.
Signed:
Dr. Goodluck Diigbo
MOSOP President/Spokesman

Contact: Pastor Peter Adoo,
Assistant Secretary General through
[email protected]