AfDB endorses petition for agricultural development in Africa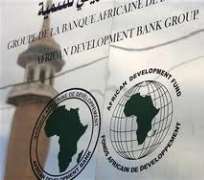 The African Development Bank (AfDB) on Thursday endorsed a petition signed by more than half a million Nigerians calling on African leaders to invest more in agriculture and help transform the sector in a manner that will benefit smallholder farmers and women directly.
President of AfDB Donald Kaberuka endorsed the petition at a press briefing which formed part of the ongoing World Economic Forum on Africa in Abuja, capital of Nigeria, saying all countries interested in transforming the agriculture sector as a way of unlocking wealth and creating more jobs must build the right infrastructure for agric business to thrive, as well as creating commodity exchange and supporting farmers for the same purpose.
"As African leaders, we need to lay a special emphasis on those sectors that generate more economic opportunities for the vast majority of Africans, and plough revenues harnessed from Africa's natural resources into job creating sectors such as agriculture," said Kaberuka.
He noted in 2003, African governments committed to spend 10 percent on agriculture, but, however, only eight countries kept that promise, making agriculture to remain stuck in neutral on the continent.
For this reason, the regional bank chief said the petition signed by 600,000 Nigerian youths for agricultural development in Africa was a welcome development, urging other African youths and countries to follow suit.
Organized by ONE.org, a campaigning and advocacy organization of nearly four million people taking action to end extreme poverty in Africa, through an initiative tagged "Do Agric, It Pays", the petition was further endorsed and presented to Nigeria's minister of Agriculture Akinwunmi Adesina. The presentation was witnessed by Kaberuka and Tony Elumelu, a renowned Nigerian chief executive officer, as well as other agricultural stakeholders across Africa.
A statement by ONE.org said more Nigerians were willing to sign the petition on a daily basis. It said the "Do Agric, It Pays" initiative was launched in January to mount pressure on African governments to commit spending at least 10 percent of national budgets on effective agriculture investments, through transparent and accountable budgets.
This declaration, it noted, was made in Maputo in 2003, to attain the six percent growth in the sector under the Comprehensive African Agriculture Development Program (CAADP).
(Xinhua)