No plans for Standard Bank's Nigerian acquisition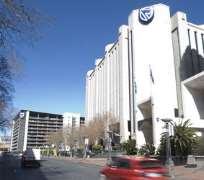 - Africa's biggest lender Standard Bank aims to take advantage of opportunities in Nigeria by expanding its existing operations and has no immediate acquisition plans, its group chief executive told Reuters.
Sim Tshabalala also said on Thursday that the South African-based bank had not bid for Enterprise Bank, one of three banks held by state-owned Asset Management Corporation of Nigeria (AMCON).
AMCON put Enterprise Bank up for sale last year and has attracted 18 bidders including foreign and local investors.
Tshabalala cited growth and return on equity as the key criteria for any potential acquisition.
"Assets that we have looked at will not meet those criteria, and that's why we have not done it," he said.
"If anything that meets our investment criteria presents itself, we will look at it, but at the moment not," he added on the sidelines of a World Economic Forum conference in Abuja, Nigeria.
Nigeria last month overtook South Africa as Africa's biggest economy.
Corporate and investment banking accounts for most of the bank's profits in Nigeria. Retail banking, which has been rolled out more recently, carries a higher cost burden but over time should provide an increasing share of profits, Tshabalala said.
Standard Bank, the biggest retail bank in South Africa with 11 million customers, currently has a market share of around 4 percent in Nigeria in terms of deposits and loans.
It has expanded across Africa, but faces competition from other South African banks also looking to take advantage of opportunities in the fast-growing continent.