Airtel's founder says telcos are unfairly taxed in Nigeria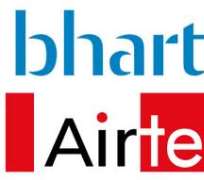 The billionaire chairman of India's largest mobile-phone operator Bharti Airtel Limited, Sunil Mittal, has said telecommunications companies in Nigeria are unfairly taxed.
According to him, his position is borne out of the fact that telecos are involved in other development activities.
"The taxes are very high," Mittal told Bloomberg in an interview in Abuja, where he is attending the World Economic Forum.
"That needs to come down. If telecoms are seen as a rightful infrastructure for the growth of many other sectors in the economy and the multiplier force, then I think it doesn't deserve to be taxed so high."
Bharti, which competes with MTN and Abu-Dhabi-based Emirates Telecommunications Corporation to woo users is seeing a recovery in Nigeria after a sales decline last year because of changes to interconnect charges, Mittal said.
The New Delhi-based company was also among carriers that were banned from selling new SIM cards in March after missing service quality goals.
"We are seeing now growth coming back again,"
Mittal said. "The last quarter versus the fourth quarter was reasonably good. I'm very hopeful that this year will be a year of real stabilisation."
Bharti operates in 17 African nations and has no plans to expand into new territories, according to Mittal.
"We don't have any designs for expanding our footprint at the moment but within the countries that we operate we are strengthening our position," he said. Nigeria remains a long-term market for the company even as Islamist militants carry out a wave of deadly bombings and kidnappings across the country, he said.