Associated Airlines pays compensation to victims' families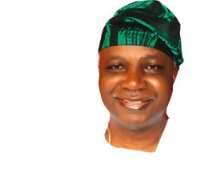 Associated Airlines said on Thursday that each of the relations of 16 victims has been paid $30,000 as the first tranche of compensation in accordance with the International Civil Aviation Organisation (ICAO) standards.
The ill-fated aircraft, which was taking the corpse of a former Governor of Ondo State, Dr. Olusegun Agagu, to Akure for burial, came down shortly after take-off and killed 13 out of the 20 people on board instantly.
The carrier said in the statement that the balance of $70,000 per victim would be paid as quickly as possible when other matters pertaining to documentation would have been resolved.
The airline in a statement said it paid $480,000 (about N77m) as compensation to the families of those who died on October 3, 2013, when its aircraft crashed.
International flights are governed by the Montreal Convention, a global air carrier treaty adopted in 1999 by ICAO, a United Nations agency
The Montreal Convention of 1999 states that airlines wishing to operate on domestic routes shall adopt the approved liability limits in line with the requirement of ICAO, which states that the airline shall pay compensation, in the case of death, or injury of passengers, of $100,000 per person; destruction, loss or delay of baggage shall be $1,000; and destruction, loss damage or delay of cargo shall be $20 per kilo.
The statement said the compensation was paid to the relatives at the airline's Lagos office, adding that they were individually presented with a 'certificate of release and discharge'.
The Chief Operating Officer, Associated Airlines, Mr. Taiwo Raji, stated that there had been lots of insinuations that the carrier was shirking its responsibility to the victims' families.
He, however, said that the airline had to do a lot of paperwork and had been putting things in place to ensure that the relatives were settled as quickly as possible.
'We have been meeting with our insurers but it has been very slow. We are working with them to resolve the whole issue. The insurers and the airline have resolved to pay 30 per cent of what should be paid now, while the 70 per cent balance will also be paid as quickly as possible,' Raji said.