Ekiti 2014: Senator Arise Urges Adequate Security For PDP Leaders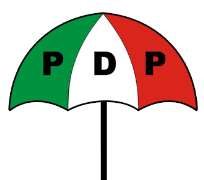 Former Senator representing Ekiti North Senatorial District, Ayo Arise has called on the Inspector General of Police and Director of the State Security Service (SSS) to beef up security around Peoples Democratic Party (PDP) leaders in Ekiti State, alleging that there were plans by the All Progressives Congress (APC) to assassinate PDP leaders.
Senator Arise, who made this call in a statement issued today, said; "The APC government in Ekiti state should be held responsible for any attempt at the lives of PDP leaders in the State."
He said it was obvious that the APC was jittery and getting more and more desperate by the day, to force itself on Ekiti people, adding that; "Ekiti people are tired of Governor Kayode Fayemi and his government, and they will speak with their votes on June 21."
Senator Arise said; "Because of their frustration and desperation, they have been going about recruiting hit-men and thugs with which they want to attack top PDP leaders in the State.
"It has therefore become necessary for security to be beefed up around PDP leaders in the State so as to prevent the APC from achieving their devilish plans."
While urging Ekiti people to remain steadfast in their support for the PDP, Senator Arise said by June 21, another gracious chapter will be opened in the history of Ekiti state with the victory of the PDP."