NEMA identifies poor road network as impediment to disaster management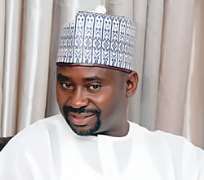 The National Emergency Management Agency (NEMA) has said that poor road network in many towns in the country constituted an impediment to effective disaster management,
The Director-General, Alhaji Muhammad Sidi, lamented that some disasters such as flooding had eaten up roads and caused more erosion.
According to him, many disaster management operations were inhibited because of the inability of rescue officials  to access disaster zones owing to poor road network which either made emergency rescue vehicles to break down or  completely unable to access the volatile area.
Sidi, spoke through the agency's Zonal Coordinator, Minna Operations, Mr. Slaku Bijimi, on Tuesday on the sidelines of a workshop on 'comprehensive disaster management in Nigeria,' in Ilorin.
He noted that some fire fighters had complained that during fire disasters, there were some areas that they could not access   because the road had been blocked and made impassable by buildings and structures indiscriminately built close to the road.
The DG boss also said that indiscriminate buildings and lack of adherence to town planning laws and regulations also affected emergency operations.
He canvassed better road network across the country especially in residential areas.
He added that people should avoid acts capable of increasing flooding and other factors that could degenerate road networks and accessibility.
Sidi, 'People block access roads, it becomes a problem. The town planners should do their work and government should insist that people should obey town planning laws and regulations.
'Disasters have a lot of negative impact on the environment, particularly the flood that just occurred. Many houses were destroyed. It has even eaten deep into some areas causing more erosion. Whenever it happens, the environment is affected.'
According to him, natural and human induced disasters in the country over the years had impeded national growth and development gains.
He added that they had deepened poverty among people and exposed them to future hazards and risks.
The NEMA DG said that disaster management should be seen as part of development initiatives.
According to him, it protects and safeguards economic interests and development gains.
He stressed that it was imperative that there should be viable state and local emergency management agencies/communities to promote grass root resilience and facilitate spontaneous response to disasters whenever they occurred.