DECENTRALISE NIGERIA NOW, MUSLIM GROUP TELLS FG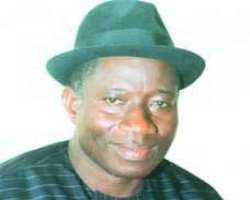 Decentralise Nigeria now, Muslim group tells FG
By OLUWOLE FAROTIMI
Thursday, March 18, 2010
The President General of Ahmadiyya Muslim Jamaat of Nigeria, Dr. Moshood Adenrele Fashola, has said if the division of Nigeria is what will solve the restiveness and increasing spate of killings in the country, the Federal Government should decentralize the country.
The head of the strong Islamic group, who addressed a press briefing in Lagos on Wednesday to herald the group's 6th anniversary, said the delay in convening a sovereign national conference to negotiate a true federalism for the country was responsible for the woes and calamity happening in the country.
According to him, 'If decentralization is an option to save Nigeria from the present disintegration it is good for everybody.
'What we have right now is a forced marriage of different ethnic nationalities. Like Chief Obafemi Awolowo said earlier in his book, Nigeria is a mere geographical expression .
'I am not opposed to a sovereign national conference. We can negotiate Nigeria. The unfortunate thing in this country is that we do not have virtuous leaders to take the country to the next level.' He blamed the recent Jos crisis on bad governance in the country, adding that if the country had put in place strong security measures it would have been difficult for people to go about killing people at will. Fashola, remarked that Nigeria was gradually tilting towards disintegration, adding that the country urgently required good leadership to stir it away from the massive rock awaiting to rock it.
He lamented that those presently steering the ship of the state were not true representatives of the people, saying that was why they had remained insensitive to the plight of the people they claimed to govern.
'Nigerians are not divided by religion .We are peaceful people. Our problem is politics and polarization of ethnic groups by partisan politics. Politics has come to divide us.We should not use politics to divide ourselves. Rather we should give our leaders mandate on how we want to be governed,' he added.
The Ahmadiyya leader blamed entrenchment of corruption in the country on the bad system of not allowing people to chose their leaders, saying the virus of God-fatherism must be eradicated to stop the scourge.