ABANDONED PROJECTS: OSUN CONTRACTOR TO REFUND N41.4M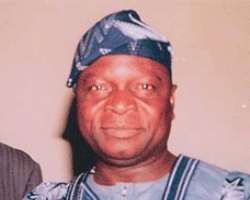 Abandoned projects: Osun contractor to refund N41.4m
From MUTIU GANIYU, Osogbo
Thursday, March 18, 2010
Apparently worried by the allegations of abandoned projects in the state, Osun State House of Assembly has summoned 11 contractors handling contracts at the campuses of Osun State University, ordering them back to the sites with immediate effect.
Few weeks ago, the House was prompted to visit the six campuses of the institution, following the series of petitions received on abandoned projects, which was raised by its Deputy Speaker, Hon. Ropo Oyewole. The six campuses visited were Osogbo, Okuku, Ikire, Ejigbo, Ipetu-Ijesa and Ifetedo.
After the assessment and appearance of contractors in the House, it ordered revocation of contract awarded to one of the contractors, Quadriga Nig. Ltd, and directed it to ensure payment of N41,485,269.42 to government's coffer.
Quadriga, since 2008, was handling construction of college building at Ipetu-Ijesa campus and had collected N175,227,3520.17 out of N213,055,664.36 contract sum. The House declared the project abandoned while it was terminated and re-awarded to Osun State Property Development Authority.
During the physical assessment conducted by the House's Joint Committee on Education, Science and Technology and Public Account, the following companies were ordered to appear before the committee for unsatisfactory level of work done.
Gabato and Sons Ltd (Construction of Health Centre, Ikire Campus); 2-ACE Construction Co. Ltd. (Construction of Gate and Gate House, Ikire Campus); Hasting Global (8 Classroom Block, Ikire campus); Time Building (Construction of Classroom and ICT Laboratory, Ejigbo Campus) and Baabs Electrical Eng. Ltd (External Electrification at Ifetedo Campus).
Others are Bosmos International Engineering Ltd (Construction of College building, Ifetedo); S.Ola Salson Nig.(Construction of Health Centre, Ifetedo), PISCAR Nig. Ltd (Construction of Fence); Sholly Bim Nig. Ltd. (ICT laboratory, Ikire); Gadnik Nig. Ltd (Health Science Teaching Laboratory, Osogbo); RUWESA (sinking of boreholes in campuses) and Sola Thomas Ventures (Health Centre, Ejigbo).
The Chairman of the committee, Hon. Gbadebo Oyejide, during the appearance of the committee, assured the contractors that the House was not out to witch-hunt anybody but to ensure value for money and prevent abandonment of projects.
The deputy speaker, in a chat with Daily Sun, said the House was worried by the 'petitions received, alleging that contractors on the campuses had abandoned some projects after collecting huge sums of money. It is part of the House's oversight function and we assured the people of the state that we would ensure that all contracts paid for are executed satisfactorily.'