UK / Foreign Secretary comments on abduction of school girls in Nigeria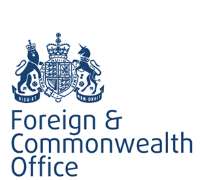 LONDON, United-Kingdom, May 6, 2014/African Press Organization (APO)/ -- Foreign Secretary condemns kidnap as "disgusting and immoral" and repeats UK offer of help
Speaking at a Council of Europe meeting in Vienna this morning, the Foreign Secretary said:
"Using girls as the spoils of war and the spoils of terrorism is disgusting and immoral. It should show everybody across the world that they should not give any support for such a vile organization.
"It is another example of why we have set up the Preventing Sexual Violence Initiative. As you know, I will be hosting a global summit in London next month to help countries including Nigeria improve the way they tackle the consequences of sexual violence in conflict and make sure that those responsible are called to justice. Recently we persuaded Nigeria to join that campaign.
"This might help in the future; of course, it does not help today. I called the Nigerian Foreign Minister when this first arose, back on Good Friday, to offer help from Britain. Our High Commissioner will continue to discuss that with the Nigerians. Britain is offering assistance but of course the primary responsibility will rest with the Nigerians, and I hope they will do what is necessary to reunite these girls with their families."