Shareholders approve Fidelity Bank's 14 kobo dividend payout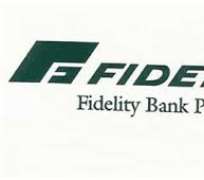 Shareholders of Fidelity Bank Plc have unanimously approved the 14 kobo per ordinary share of 50 kobo dividend payable to shareholders whose names appear on the bank' s register as at the close of business on April 12, 2014 as earlier proposed by the directors of the bank for the financial year ended December 31, 2013.
With this Fidelity Bank has, for nine years, consistently paid out dividends to its shareholders.
Speaking at the bank's annual general meeting held in Uyo, the Managing Director/Chief Executive Officer, Fidelity Bank, Nnamdi Okonkwo noted that the bank already has a solid platform for its growth, underpinned by strong customer loyalty and significant investments in physical and electronic distribution channels.
To drive the next growth trajectory, Okonkwo revealed that Fidelity Bank has adopted a mantra tagged: 'back to the basics, forward to the future.' This, he explained, involves its drive to build a performance-driven organisation on the back of product innovation, superior customer service and to enable its compete fiercely in the retail and electronic banking segment with technology driven innovation.
Furthermore, the Fidelity Bank boss said the bank has commenced a technology driven transformation project for performance management, retail and electronic banking. The transformation, according to him would be driven by leading experts in the various areas who have proven competence to increase stakeholders' value by leveraging technological innovations.
Okonkwo added: 'We have also restructured our sales force into a flatter and more nimble organisation which is closer to the customers and aggressive enough to drive our market share aspirations in order to achieve our corporate strategy.
'On cost optimisation, we are centralising our processing functions which will reduce our cost to serve and improve uniformity of customer service. Our resolve to support the productive sector of the economy and grow a new generation of passionate entrepreneurs was further accentuated with the creation of the Fidelity Managed SME team that provides financing, business advisory services, capacity development and shared technology platform to SMEs.
'In May 2013, we launched the Fidelity SME forum, a weekly interactive radio programme where renowned entrepreneurs with indelible footprints in their industries share their experiences, tell their aspiring stories and provide business advice to encourage new and existing entrepreneurs in different industries.'
He pointed out that the impact of the SME forum is being felt in all industries and has greatly aided in giving the bank's Managed SME desk significant media and marketplace visibility.
Okonkwo pointed out that the compelling potential inherent in small and medium scale businesses and the role it plays as the largest employer of labour in the economy has increased the bank's appetite and passion to increase its involvement in the SME space.
'We hope to remain steadfast in encouraging Nigerian entrepreneurs through delivering special products and services, and improved platforms for knowledge sharing and business advisory services,' he said.
He stated in 2013, the bank expanded its foray into some new and key sectors of the economy, establishing and growing a relatively balanced and sustainable business portfolio that would provide a consistent revenue stream in the years ahead.
Furthermore, he said its collection of business in both public and private sector has continued to improve on the back of the redeployment of more efficient platforms. Fidelity Bank ranked among the top five collecting banks for Federal Inland Revenue Service (FIRS) in the country last year.
'The need to respond to our growing customer base and deepen our operation in the growing retail market vis-Ã -vis our commitment to make financial services easy and accessible necessitated further expansion in our products and services distribution capabilities in 2013.
'During the year, 13 new branches were added to our physical distribution channels, providing our valued customers with improved convenience for their business transactions.
'We also received approvals for 26 additional new branches from the CBN which would be fully implemented before the end of 2014 at targeted locations. 'As at December, 31, 2013, we had fully deployed and integrated 574 ATMs and 7,759 PoS,' he said. T
he bank's audited results for the financial year ended December 31, 2013 showed that its profit before tax was N9.03 billion. Its gross earnings also increased by 6.5 per cent to N126.92 billion in the year under review, from the N119.14 billion recorded in December 31, 2012. Its total assets also increased by 18.2 per cent to N1.081 trillion in the year under review, from N914.36 billion as at 2012, while total customer deposits increased by 12.5 per cent from N716.75 billion as at 2012, to N806.32 billion last year.
Similarly, its net loans and advances grew by 23.3 per cent to N426.08 billion as at December 2013, from N345.50 billion as at December 2012. Its shareholders' funds stood at N163.46 billion. Earlier the Chairman of the bank Chief Christopher Ezeh used the opportunity to thank the immediate past managing director, Reginald Ihejiahi, OFR, who retired recently after 10 years for his services to the bank. He also expressed confidence in the ability of the new managing director to direct the bank to the next phase of its growth and development.