ICPC collaboration reduces visa scams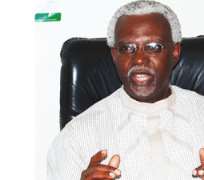 Collaboration between the Independent Corrupt Practice and Other Related Offences Commission and foreign embassies in Nigeria has helped to reduce the incidence of visa scams through sustained arrests and issuance of advisories.
The ICPC Chairman, Mr. Ekpo Nta, made this known on Wednesday when the Indian High Commissioner to Nigeria, Mr. A.R. Ghanashyam, paid him a courtesy, in Abuja.
Nta stated that ICPC had, in the last one year, arrested 32 persons for visa-related offences pertaining to the Indian High Commission.
'Thirteen of them have been charged to court in Abuja & Lagos,' he said.
He further explained that the ICPC commenced investigations into visa scams two years ago, following an invitation from the United States Embassy.
'The successful investigations generated similar invitations from other embassies,' he said.
A statement by the ICPC's Resident Consultant, Media and Event, Folu Olamiti, quoted Nta as saying ICPC was also collaborating with the Ministry of Foreign Affairs and banks on the issue, adding that some civil servants found to have been involved in visa scams had been charged to Court.
According to him, 'We are going to organise a public sensitisation workshop and we will invite all embassies and trading communities to educate them on the issues involved in securing travel documents.'
The ICPC boss said that in the course of investigation 325 international passports were seized from various visa agents. He, therefore,  called on Nigerians whose passports were seized to come to ICPC and collect them.
In other to enhance good business ethics, Nta  informed the High Commissioner that ICPC had, in collaboration with relevant stakeholders, prepared a draft National Policy on Integrity and Ethics, which 'is being vetted by the Office of the Attorney-General of the Federation.'
Earlier, the India High Commissioner, while commending the ICPC for its response to visa scams, stated that the embassy had recently introduced online application so that applicants would no longer need to go through third parties to apply for Indian visas.