Queen of the (Gold) Coast! Yvonne Nelson shines on the second cover of Y! Africa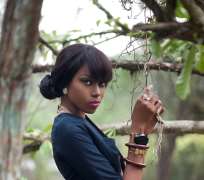 Y! Africa continues its twin cover tradition!
Last week, it unveiled its first cover with Africa's youngest billionaire, Ashish J. Thakkar sharing his inspiring story of surviving his environment and building a global business. The 32-year-old from Uganda is founder of the Mara Group and the Mara Foundation.
This week, it has issued the second cover - actor, producer and serial entrepreneur; Yvonne Nelson. The Ghanaian superstar talks about her work, her businesses, her vision for the creative industry, and where she sees Africa's future.
"Y! Africa is focused governance, enterprise and technology, but it also has an eye firm eye on the culture," says its associate editor, Tunde Kara. "The culture weaves the underlying thread that advances the aspirations of any people, and those like Nelson who are its glittering stars, make it possible."
Y! is available in stores and from vendors across Nigeria, and is also distributed in Ghana, Rwanda and South Africa.
In Nigeria, you can also pay for the magazine with your mobile phone or online at Okada Books (www.okadabooks.com) and Exodus Estore (www.exodusestore.com), and have it delivered to any part of the country (click on magazine, click on the Y! Africa logo and place your order).
Details are available on yafri.ca or via @YAfricaOnline on Twitter, Google+ and Instagram. Email [email protected]; or call +234 817 300 0001 for more information.

Y! AFRICA - YVONNE

YN Y! AFRICA (2)

YN Y! AFRICA MAGAZINE

YN YMAG TIFF-5E

YN YMAG TIFF-8E

YN YMAG TIFF-11E
Credits:
Photography: C. Asare Photography in Ghana.
Creativity, art direction and profile: Tunde Kara
Styling: House of Cramer
Make Up: Contours by Valerie
About Red Media Africa
Red Communication is a PR & Communication firm under the parent company, RED. An innovative media group focused on Africa, RED's vision is to excite and empower an evolving generation through the media's limitless possibilities. Built across tools and platforms, its Communication Division holds Red Communication, Red Marketing and Small & Medium, and YouthConnect; and its Content Division holds the Y! brands, including Y! TV, Y! Magazine, YNaija.com, Teen Y!, Y! 2015, the Y! Tech 100 and the Y! Annual Black Ball/Y! 100 Most Influential List. It also anchors a development firm, The Future Project Africa, which co-presents Africa's leading youth platform, The Future Awards Africa, and other projects including the Nigeria Symposium for Young & Emerging Leaders and The Future Enterprise Support Scheme.