Constituency Delineation Hasn't Been Suspended, Says INEC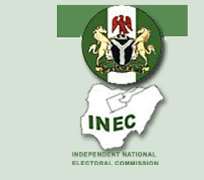 BEVERLY HILLS, CA, April 16, (THEWILL) â€' The Independent National Electoral Commission (INEC) has stated that it has not suspended the plan for constituency delineation, contrary to claims by a newspaper on Wednesday.
It also stated that the INEC Chairman, Professor Attahiru Jega, has never blamed the National Assembly for not passing an enabling law for the exercise, saying no such law was even required.
A statement issued by the Chief Press Secretary to INEC Chairman, Mr. Kayode Robert Idowu, said 'the constituency delineation programme by INEC is well underway, and this is best evidenced by the inauguration of the National Committee on Constituency Delimitation in Abuja at the instance of the Commission on Monday, March 31st, 2014.'
According to Idowu, 'This committee, besides INEC, involves the chief executives of relevant organisations such as the National Boundaries Commission (NBC), National Space Research Development Agency (NASRDA), Surveyor-General of the Federation, and the National Population Commission (NPoPC), among others.'
The statement maintained that INEC never 'highlighted the gerrymandering role of the National Assembly in the matter,' as Daily Trust claims, because no such role is being played
'What the Commission has always said is that whatever constituency arrangement it comes up with will have to be validated by the National Assembly, as required by the 1999 Constitution (as amended), before it could become effective.
'This is to categorically state that the editorial in question does not reflect the facts of the on-going delineation exercise,' the statement said.