PDP Berates APC Congresses, Says It Is Undemocratic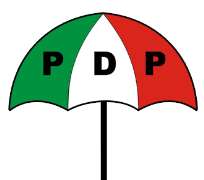 The Peoples Democratic Party, PDP, Rivers State Chapter has strongly condemned the conduct and outcome of the just conducted Wards and Local Government Congresses of the All Progressives Congress, APC, describing it as undemocratic.
The PDP observes that apart from the reported clashes and assaults witnessed during the exercise, there were complaints, condemnations and rejection of the manner the APC conducted the congresses including the abuse and denial of members' right to freely choose their leaders at the various levels.
The Party notes that it was the highhandedness and outright subjugation of their members' rights that occasioned the crises in most wards and the several street protests in Port Harcourt, as well as complaints in the media by the majority of its hapless, helpless and suffocating members in the State during the congresses.
The PDP expresses great disappointment with the manner the APC, rather than organizing an open and transparent Wards and Local Government Congresses to select Party Executives, handpicked unacceptable persons under closed doors against the wishes of its members.
To the PDP, the action of the APC is a clear deviation and contradiction of its averred position as "progressives". It is undemocratic, dictatorial, unfair and absolute abuse of the Fundamental Rights of Expression of the people.
The PDP said its concern in the APC's action is the fact that citizens' rights are being denied, and as a responsible and most democratic Party holding leadership at the top and in majority of the States of the federation, it beholves on it to speak up and defend the rights of Nigerians, no matter their political, social, cultural, and religious affiliations.
The Party also views such ugly development and preference by the APC as a great threat to the nation's democracy, especially as a prelude to the 2015 general elections, calling on the Nigerian government and relevant authorities to urgently check the trend to avert possible extension of the party's faulty leadership style in the forthcoming elections.

Signed:


Jerry Needam
Special Adviser, on Media to
State PDP Chairman, Bro. Felix Obuah
Wednesday, April 16, 2014.