Meet The African Health Heroes Saving Their Communities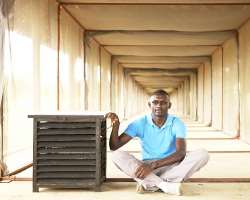 •Monday, 7 April is World Health Day
•Groundbreaking new Al Jazeera documentary series, Lifelines: The Quest for Global Health, highlights the African and Asian health professionals saving their communities.
•Series filmed by award-winning South African team in Cameroon, Ethiopia, Malawi, Senegal, South Sudan, Sudan, Tanzania, and Uganda
Premiering on Al Jazeera English on 10 April 2014, Lifelines: The Quest for Global Health highlighs the work of inspiring Africans on the frontline of public health. The groundbreaking eight-part series is filmed up close as these health heroes forge dramatic breakthroughs while tackling nine of the worst diseases and conditions that afflict poor people: Guinea worm, leprosy, malaria, maternal and neonatal mortality, polio, rabies, river blindness, schistosomiasis (also known as bilharzia or snail fever), and trachoma.
"Al Jazeera always looks for local solutions, especially in the face of so much grim news," says Al Jazeera's award-winning executive producer Ingrid Falck. "Lifelines is exactly that. It gives powerful voice to communities that are rarely heard and shows that even in the face of the most horrendous diseases and conditions imaginable, there are African and Asian health workers at the centre of a global fight to eliminate them."
South African Clifford Bestall, a Grierson, Emmy and Peabody award-winning documentary filmmaker, is the series director. Cliff directed four of the episodes, while fellow South African Brian Tilley, a producer on the multi-award-winning documentary series Why Democracy? and Why Poverty?, directed the other half.
"The long struggle to control, eliminate or eradicate some of these deadly diseases and conditions is tantalizingly close to victory," says Cliff.
The first film in the series, Island By Island, premieres in Ghana at 20h00 on 10 April 2014 and highlights the health heroes overcoming rabies in the Philippines.
This is followed by:
• The End Is In Sight (17 April), which focuses on the eradication of river blindness in Uganda and trachoma in Ethiopia
• The End Game (24 April), which looks at malaria in Tanzania just before World Malaria Day on 25 April 2014
• River of Hope (1 May), which looks at schistosomiasis (also known as bilharzia and snail fever) in Senegal.
Later episodes look at Guinea worm in Sudan and South Sudan and maternal and neonatal mortality in Malawi.
For more information on the series, visit http://aje.me/lifelines or follow Lifelines on Facebook at www.facebook.com/AJlifelines or on Twitter at @AJlifelines using #healthheroes to be part of the discussion.

All episodes will be available to embed from YouTube following their broadcast. Let me know if you want links as they appear.
Vimeo preview links and high-res images are available on request.
The filmmakers and some health heroes are available for interviews.
Fact-sheets are available on the different diseases.
Watch and embed the series promo:
2014-04-05 125216
2014-04-05 125255