Nigeria At 100: Between Centenary Fiesta And The Sin Of Yesterday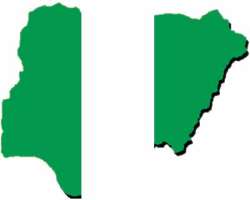 Far back in my secondary school days, I loved history and government classes. In fact, on several occasion, I had to attend these classes from my sick bed because I could not afford to miss them. My romance with this subject gave me a first class knowledge on the political history of west Africa in general and Nigeria in particular. If you have some discomfort that my pen apostolate centre's majorly on socio-political affaire, then, you may not be totally wrong if you heap the blame on my teachers in Saint John Bosco Secondary School Doma- Nasarawa state because they did their job well. That apart, back home, one of the greatest legacies my father will live for me and my siblings is his truck load of books and basketful of magazines. Dad was a voracious reader. He once told me that most of the money he made in his youthful days went into buying of books.
True to his words, his mountain of books attests to the veracity of his 'tori'. I for one know that my dad may not be a saint both he made right and painful choices. It is not always easy to go for knowledge instead of money especially in Nigeria. Something ago, when a friend got furious at me for buying Onumahs Chido's book on the need to reclaim Nigeria for two thousand five hundred in Owerri when I was near suffocation financially, I only but gave him my Dad's contact number. It was my belief that he will put him through more than I may do on the importance of good books.
Books are eye opener. I do belief that between the pages of books lies the wisdom that Nigerians are in dare need to have. I have taken my time to religiously read my father's books on history and other political masterpiece only to painfully discover that Nigeria was a sham right from conception. I think in my senior secondary two, I wept like child denied breast milk by his mother after reading a book (Nigeria yesterday, today and.?) I picked from my father's shelf. I realized that though at Independence in 1960 hopes were high and expectation great, Nigeria, started her race on the wrong track.
I have always told anyone who care to listen that history, as a past is a chalice of encounter. Unlike the body language of Nigerians, history is not a mere exercise in rhetoric's. The Pope Emeritus, Benedict IVX added a feather to the cap of this undeniable truism when he opined that 'the past is never simply the past. It always has something to say to us, it tells us the path to take and the path not to take' before I continue, I make haste to say that Nigerians will continue to borrow from the insurance to pay the bank if she continues to pay service to the history of Nigeria. We all got history and cannot run away from it.
One may write better than Chinua Achebe, deceive Aristotle and send Socrates and Plato on intellectual exile yet, if such a person knows no history, then he or she is salt less. It goes without saying that it our shameful and regrettable impotency in history of our country that has prevented Nigeria from taking her rightful place in the worlds 'ime obi'. I will bet my precious penny that if we had a potent knowledge of our history, we will not continue to put our hand in the viper's mouth and expect to come out unbitten. If we had befriended history the clueless and confused Leaders should not have made it to the Aso Rock in the first place not to talk of organizing a wasteful and shameful fiesta in the name of centenary celebration.
GEJ has exposed his poor knowledge of Nigerian history by calling for a national dialogue and wasting our scarce resources in the name of centenary celebration. To make the discussion of the unity of Nigeria a 'no-go area' is a glorification and authentification of British imperialism and sheer economic expansionism. The so called fiesta of shame is nothing but sham a design meant to massage the ego of the lamentable ruling minority against the well being of millions of Nigeria who live in squalor, poverty and penury.
If Otto von Bismark, a German son and her former Chancellor did not think it wise to invite Africans or even Nigerians to the so called unholy and conspiratorial reunion of 1885 (Berlin Conference) that turn Africa and Africans into a property that will be acquired and shared among the expansionists seven European nations, or better still what the Late Dele Giwa referred to as the 'slice of real estate' then, we should not be rolling out drums in celebration. I for one , don't belief in shifting blames and pointing accusing fingers, but for the sake of history and posterity, I make bold to say that the current ethno-religious 'kasala' in Africa in general and Nigeria in particular is a by-product of European marriage of old Roman philosophy of 'divide et empera' (divide and rule).
Here, our Late son and eminent journalist Dele Giwa gave credence to my undebatable claim and truism when he penned down that the imperialist only succeeded in 'cutting father from son and setting brother against brother' For GEJ to ignore this historical fact and call a banquet of frivolities to mark the amalgamation of the southern protectorate and Northern protectorate in 1914 an ignoble act that forced a marriage on two strange bed fellows calls for more questions than answers. If John Kenyatta, Sekou Toure, Anwat Yadat, Thomas Sankara, Kenneth Kaunda, Julius Nyerere, Nelson Mendela, David Diop and Birago Leopald Senghor who walked through hell to end an era of man inhumanity against man called colonialization were to be alive today, one wonders what they will tell GEJ over his naked ignorance of African and Nigerians history. It is also a great disservice to our fathers of nationalism Herbert Macauley, Dr Nnamdi Azikiwe and Chief Obafemi Awolowo.
At a time that Nigeria is hanging between heaven and hell, but closer to hell, methinks GEJ should have called for a reflection on the state of the Nation. It is not funny that fifty four years after our Ancestors chased European invaders away and fifteen years of 'civilian' rule we are still making soup with mushroom instead of bush meat. No doubt Nigerians could have danced themselves lame if GEJ was celebrating the supremacy of the celebration, innovative infrastructure, good Medicare, quantitative education, availability of water, affordable shelter, electricity, good road network, security of live and property and employment opportunity.
Now that GEJ has continued to spit in his well by allowing the unpardonable interest of select few to continue to truncate the destiny of our nation, I hope he will be decent enough not to return to it for water. Nigerians are hoping that as he journeys to the bee kingdom, he will not run when they come after him with their venomous sting in 2015.
Disclaimer:

"The views/contents expressed in this article are the sole responsibility of the author(s) and do not necessarily reflect those of The Nigerian Voice. The Nigerian Voice will not be responsible or liable for any inaccurate or incorrect statements contained in this article."
Articles by Eze Martins-hassan Esomchi