The Need For Ministerial Education In Our Modern Day Churches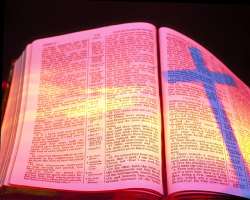 Barely few weeks ago, I was invited by an intimate friend to one of the much-admired and acclaimed modern Pentecostal churches somewhere at Badagry-Expressway in Lagos State to their weekly vigils which was tagged as " Operation kill the enemies".
My friend only told me that the church was just a growing one that the founder is a great seer, though as a Pentecostal writer cum pastor, my intention was to interview the said seer on my popular online media and Isoko Today Newspaper as the editor only to discover lately that the pastor was an established one whose cathedral remained one of the best in that part of Lagos State.
Before the vigil kicked off exactly 12clock in the night, a trail of cut cakes were shared inside the church auditorium to each members and guests, I quickly told my friend that invited me not to take from the shared cakes because he was just an informal member of the church, and he accepted by candid advice, and praise and worship commenced after the opening prayers.
My stake was that when the Delta-born guest speaker was invited and he walked majestically to draw the attention of the congregation with great applause that rented the air, he never bothered to read any portion of the Holy Bible than telling the congregation some articulated testimonies which any trained minister of God or member can easily comprehend if you as a person knows the econometric of ministerial establishment. The guest speaker never bothered that not all members were miracle seekers rather some were there to learn how to grow their ministries.
He did an astonishing miracle where he struck a stone to ignite fire as Elijah did in the Bible and many worshipers were dumbfounded and he immediately called for stupendous donations ranging from thousands of Naira without preaching salvation to the members. Most invited guests were only interested with the miracle hour were 40 percent of the congregation were without their Bibles to hear from God.
After three hours of a boring ministration without references from the Holy Bible and he started prophesying blessings to the members and he drew the cotton for the founder of the church to take over, only to discover that the founder was only interested on unlettered ministration without scriptural references than performing already known and repetitious miracles, It was now dawn on me that my friend invited me to a wrong Pentecostal church that does not have respect for the word of God.
Even the fierce-looking body guards, ushers, usherettes and others also convinced me that the church was operating under a spirit that does not have respect for the teaching word of God than miracles. The founder was only interested with the polemics of miracles than salvation. The Bible tells us that "Many are called but few are chosen". The scripture is telling us here that we have many acclaimed called pastors but only few are genuinely doing the work of God without qualms.
I am not here to criticize anybody as a Pentecostal pastor cum writer but some things needed to be urgently corrected to avoid the wrath God. Though our God is graciously merciful to the core. In Matt 7:15 says "Beware of false prophets who come to you in sheep clothing, but inwardly they are ravening wolves". Most of these acclaimed Pentecostal pastors never passed through tutored education than attending some established mushroom Bible colleges and universities run by half-baked and unlettered founders and lecturers of this institutions.
Bishop Dr. Matthew Omodiagbe of Liberation Word Ministries International once said pastors must have basic education to run a perfect church in this end time. Today Pentecostal churches now divided into folds, miracle seekers and salvational believers, the former has crowd than the latter. In one of the sun publications March 9th, 2014 on pages 13 and 16 were reported that a fake pastor was caught by giving his victims fake prophecies in Port Harcourt where the other story was reported on how a founder of a church was mercilessly beaten by his junior pastors with his wife over a cow given to the church for thanks giving. How we now serving God or worldly things?
Again, Apostle Joseph Babalola, the great Pentecostal revivalist was trained under the secret of the most High God and today, he is one of the late spiritual fathers that any genuine minister of God always refers to in their ministrations. But, only few ministers of God still toeing the paths of Apostle Joseph Babalola. One renowned Lagos- based herbalist cum prophet recently accused some pastors of indulging in diabolic miracles using their herbalistic methods to take food from their hands that their patronage is at arithmetic progression. Only few are genuinely called to preach the gospel of Christ. Ministerial accusation is more pronounced in the Pentecostal Assembly than orthodox churches in Nigeria.
In book of Deuteronomy 29: 29 says "The secret things belong unto the lord our God: But those things which are revealed belong unto us and to our children for ever that we may do all the words of the law". Those that know the secret of the lord we always prosper in their ministries and personal lives. Today, any church that makes instant progress always be in suspect of prying eyes of how he or she started and who fathered him or her in the ministry. For any ministry that is confirmed from God almighty must undergo four pertinent questions; why, which, how and when.
It all depends on individual ministerial calling into the kingdom of God. Most pastors are calling themselves into different callings than having a clearer vision of their mandates in ministry. Passing through a theological college or ordained by one pastor or bishop does not make you a called servant of God but ability to confirm your calling that matters in the kingdom of God. Our God is not a confused one. One Pentecostal pastor once said that a ministry is a business to operate freely without auditing.
Some pastors never passed through a mentor of father before going into full time ministry, tough some are experiencing ministerial failures in their ministries and claiming those that are doing well in ministries belong to one secret society or the other. Though, I did not dispute that allegation but we still have called pastors in the kingdom of God. The orthodox churches are not left out but its system of establishment is strictly by laws while the Pentecostal ones are more of founders taking vital decisions of their churches.
It was also reported in one of the national newspapers how some pastors patronized a big breast occultic woman in Port Harcourt for miracles to make their ministries grow rapidly. It will also amaze you today that some herbalists boast of pastors patronizing them for miracles make their churches grow. What a sad commentary! Are we pastors really serving God or worldly desires? It is appointed unto man to die, after this judgment.
The bible says the judgment will start from the house of God. Discrepancy is the order of the day in most Pentecostal ministries. It is good pastors attend seminars, conferences, listening to tapes of great pastors, read good books on ministry and others. Even though as a pastor you started a church 20 years ago, you must have respect for elderly people before you or after you.
One thing is that most of our pastors are thoroughly educated to start off a ministry. It is not just acquiring theological certificates that make you a pastor but ability to be educated through the four walls of university or polytechnic. Ministry is all about teaching deeply on the undiluted word of God to your members. We still have good theological colleges founded by great Pentecostal pastors with the authority of God in their lives.
Salvation is the vital tool in ministerial development. If you don't teach your members about the fear of God, even when they sow large seeds for God, still committing sin, the burden lies on the founder or preacher of that church. Ministerial success is not about material wealth but those that gave their lives to Jesus Christ through you. It is not compulsory that a pastor must own a church before he or she can be recognized in any congregation invited to.
Evangelist Uma Ukpai does not own a church but remains one of the sought after evangelists in the world because of his level of expository ministration over the years. Dr. D. K Olukoya, the General Overseer of MFM, as a Ph.D. holder at Microbiology and was a former lecturer at the University of Lagos, he is one of the firebrand ministers with ministerial creativity and educated pastors in Nigeria and others like Pastor Benjamin Igoh of Wazobia Widows Foundation, Pastor Chris Oyalkilome, Chris Okotie, Ayo Oristsejafor, Pastor Enoch Adeboye, Pastor Williams Kumuiyi, TB Joshua, Tunde Joda, Tunde Bakare, David Oyedepo and just mention but a few.
Lastly. It is time for both CAN and PFN to overhaul the entire system of ministerial establishment among Pentecostal and orthodox churches in Nigeria.
Godday Odidi. Lagos. Public Affairs Analyst 08058124798.
Disclaimer:

"The views/contents expressed in this article are the sole responsibility of the author(s) and do not necessarily reflect those of The Nigerian Voice. The Nigerian Voice will not be responsible or liable for any inaccurate or incorrect statements contained in this article."
Articles by Godday Odidi