Siddharth Sahgal Appointed As The Managing Director At Beyond Squarefeet Mall Management PVT. Ltd.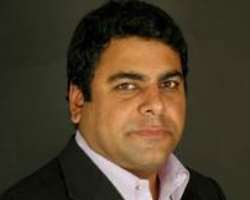 Beyond Squarefeet values and understands the difference between facility management and Mall Management (Retails Asset Management). While there are many players in the field of Facility management, there are hardly any Mall Management companies in India. Understanding the potential and need of professional Mall management, Beyond Squarefeet had set-up a separate company for Mall Management in 2011.
Since its inception Beyond Squarefeet Mall Management has been focussed on Mall Management and has managed Malls such as Neptune Magnet Mall (Mumbai), RP Mall (Kollam-Kerala), Aashima Mall (Bhopal), Oberon Mall and Ado Bayero Mall (Kano-Nigeria).
Mr. Siddharth Sahgal who recently joined Beyond Squarefeet Mall Management as Chief Managing Officer is now appointed as the Managing Director of the Company. Mr. Sahgal brings in over 2 decades experience in Retail & Mall Management. As part of his previous assignments he has been associated with setup and management of Mumbai Airport, R City Mall (Mumbai), Kumar Pacific (Pune), Pacific Mall (Rajouri, Delhi & Dehradun), Koregaon Plaza Centre (Pune), Bangalore Central, Pantaloons, The Loft etc. Mr. Sahgal brings in the exposure and expertise of both Retail operations & Mall Management apart from Strategy, Research & Analysis, Operations, Innovation, Wealth Creation and Business Development.
Speaking on his elevation Mr. Sahgal says 'With a great team and dedicated focus, I look forward to building sustainable & profitable Mall Assets which not only offer great returns to investors, owners, retail brand partners while creating successful community centres. We, at Beyond Squarefeet are proud to take our talent and our success across international borders, making India proud'. He further adds that 'Our processes, systems & marketing efforts have made remarkable progress in the Malls managed by us, which is clearly appreciated and visible to our clients, consumers and our retail partners'.
While the Mall Advisory business of Beyond Squarefeet will continue to be headed by Mr. Susil Dungarwal, Chief Mall Mechanic®, the Mall Management business will be led by Mr. Sahgal. Speaking on the occasion, Mr. Susil Dungarwal, Chief Mall Mechanic® - Beyond Squarefeet says 'In the coming years Mall Management would be an area of thrust for the company as we explore new territories and countries. We shall remain committed on creating successful Malls with our Indian and International exposure'.
Beyond Squarefeet Mall Management Pvt. Ltd. currently manages Malls in India & Nigeria and is the 1st Indian Mall Management company to go International. Beyond Squarefeet Mall Management is also exploring and is in discussions with various Mall developers in Iran, Kenya and Azerbaijan for managing Malls.