Kilimanjaro Moves Forward With Somalia ACA Block—Proven Probable 20 Million Barrels Of Oil
Kilimanjaro Is Petitioning World Bank To Continue Funding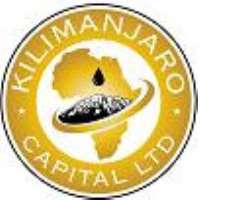 Belize City: (Marketwired - April 2, 2014) The directors and management of Kilimanjaro Capital (GXG: KCAP, US OTC: KIMJF) are pleased to provide an update on the Company's interest in Somalia where Kilimanjaro Capital currently has a 5% interest in the Amsas-Coriole-Afgoi (ACA) Block of 1,161,400 acres with a prospective oil resource of 21 million barrels and 130 billion standard cubic feet of sales gas (Bscf) according to an independent NI 51-101 Evaluation of Prospective Resources. The112 page report is available in its entirety online and conservative estimates that the value for Kilimanjaro Capital's share is approximately $187.5 million USD with an overall contractor group net present value of $3.75 billion USD for the entire ACA Block.
The block sits only 30-50 kilometers from Mogadishu in a strategic region in which African Union peacekeepers are operating. Kilimanjaro has recently proposed to the World Bank that a joint development project in the ACA Block along with the Somalia Government which owns 51% of the block could ensure peace and stability in that region.
The ACA Block was original drilled by Somal Sinclair Oil in the 1960s and found to be extremely promising. The block was nationalized by the Somali government in the 1970s and drilled in the 1980s with World Bank financing. The Somalia civil war intervened and in the Transitional Somalia government assigned the ACA Block to Amsas Pty. in 2008. Kilimanjaro signed a farm out agreement with Amsas in 2013.
Kilimanjaro is requesting the Washington DCbased international organization, World Bank; reactivate their position in a new mega project. According to Kilimanjaro's CEO Zulfikar Rashid: 'Kilimanjaro Capital believes the development of the ACA Block is vital to not only to the national economy of Somalia but its security. Extremism can only be prevented through economic opportunity.' In addition Kilimanjaro is negotiating with a security firm, seismic and drilling companies to carryout the project.
Rashid's vision is that the ACA Block can fuel the Somali economy's recovery: 'The commercial potential of the ACA Block is not just as an export resource but also as an inexpensive source of natural gas for local industry. Kilimanjaro envisions that a Somalia Free Trade Zone could be built around the presence of this abundant, affordable and clean energy resource. This type of project which equally emphasizes local development and export revenue will be appealing to both the World Bank and Somali government.'
Kilimanjaro Capital is a Belizecompany conducting business in Africa in conjunction with its stakeholders and affiliates. The Company is listed on the Danish GXG Exchange and has obtained a secondary listing on the US OTC Markets exchange as a foreign issuer under the ticker symbol KIMJF.
Kilimanjaro Capital Limited
35 New Road, P.O. Box 198
Belize City, Belize
+44 (0) 20 3239 1362
[email protected]
www.kcap.biz