Human Rights Report: Fulani Hersmen & Boko Haram Killings In Nigeria Are Retributive Justice On The Blood Of Igbos Innocently Shed By Co-Christians In Northern Nigeria Between January 15, 1966 And January 15, 1970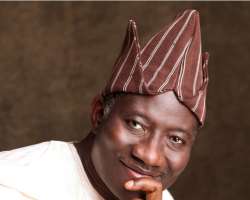 On January 17, 1966, late Ahmadu Bello, the Premier of the North, Jihadist to the core, planned Nigerian jihad targeted at eliminating the main obstacle to dipping Koran into the Atlantic, the Igbos of the South. Having conquered Igbos, the rest Nigerian left over Christians become easy prey. The machination was to be carried out by Major Murtala Mohammed.
Meanwhile, Major Nzeogwu and his boys had been planning Coup to correct the imbalances and squandermania of highly corrupt Balewa Government. Every Nigerian soldier who saw Nigeria in the eyes of Nzeogwu participated in the Coup planning without bias of tribe or ethnic cleavage. When, therefore, Nzeogwu learnt that Murtala Mohammed and Kyari were to carry out the Jihad on 17th January they quickly started theirs on 15th January to counter it.
There was no ethnic divide in the military by then to the tune of 100%. All was based on espirit de corp. Hence, many of the foot soldiers who joined in the Coup with Nzeogwu to even kill Ahmadu Bello in his residence, were Hausas and Falanis Ironically, the Chief Beneficiary of the Coup was to be Chief Obafemi Awolowo tucked away in Calabar Federal Prison by Ahmmed Bello- Tafawa Balewa- inspired treasonable fellow.
That is, a Yoruba man, not Igbo man, was to be the Head of State after Nzeogwu Coup. When the Coup failed, Britain quickly rallied round Hausas-Fulanis and sold the idea of Igbo Coup which was the sole consolidation needed by islamic North to wedge the war on Igbos, called Nigerian jihad, which Murtala Mohammed and Kyari failed to carryout on January 17th, 1966.
Ironically, instead of the Christian North to rally round their Igbo brothers and withstand islamic hegemony of Sokoto caliphate, to stop the carnage against Igbos, they, the Northern Nigeria Christians, participated in, and even out-killed the owners of the jihad war called Nigerian civil war, the very Hausas-Fulanis. Bellies of pregnant Igbo women were reaped open by: Tivs, Nupes, Igallas, Okuns, Zaagos, Katafs, Chambas, Jukuns, Mambilas, Kakas, Beroms, Afitzeres, Anagutas, and all Christian tribes in the defunct Northern Region.
What a callousness! What a Wickedness! What an inhumanity of man against man! Hence, the blood of innocent Igbos who never knew anything about Nzeogwu Coup were sheded by the very those who should protect them, the Christians of Northern Region.
Yakubu Gowon had all the time in the world to court martial Nzeogwu and his co-couprists and possibly kill them if they were found guilty. But he did not, even after being mandated by Ironsi to try them. He was manipulated by Sokoto caliphate to stay execution and trail of the culprits, moulding public opinion hitherto in their favour, to turn against them, so that there would be national justification to strike against Igbos on the premise that it was an Igbo Coup. The trick hatched! The deceit cooked up, boiled! The mayhem was practicalized! Igbos were lowered, killed, mowed down, buried alive, castrated and variously killed by fellow Christians in the Northern Region. Later, Yorubas and Mid-Westerners joined. Later Igbos next door neighbours joined in killing Igbos. It was a national human right to kill Igbos.
Thus, the very Christians of the Northern Region who should have been the only beacon of hope, backstabled Igbos. What next! Retributive Justice! Law of Karma!! Do- it-Receive- it!!!
That has been the lot of Northern Nigeria Christians in the hands islamic North: call it: Bokoharam or call it Ansuru or call it Fulani herdsmen. They are five fingers of the same leprous hand. They are the same.
Southern Kaduna now is butchered by them; Plateau, now is butchered by them; Benue and Tiv land, now, are butchered by them; Jukum, now, is butchered by them; Christians of Borno and Adamawa, now, are butchered by them; Christians in Nupe and in Zamfara and in Kastina, now are butchered by them; Idoma land; now is butchered by them; name it, I mean, any community in Northern Region today that is free from the spiraling and marauding and murderous tendencies of Hausas-Fulanis.
What do you wish I say or I said, that I have not said?
The only solution: Public, not and never, Private Confession and Repentance.
Jesus said 'If you are about dropping your offering or tithe to the altar, and upon remember you have something against somebody, do not drop your offering, go first and reconcile with that person, then after that, come and give or drop your offering'.
This reconciliation Jesus expostulated may take may many years, many centuries or many millennia. But the truth remains that unless it is done, there can be no reconciliation, there can be no forwardness.
You may play politics with it. You may delay it. You may even fight to negate it. But the truth remains, that unless you openly, not strictly, confess it, you cannot obtain forgiveness from God. God is also called Jesus Christ, is not a politician. You can disobey and keep doing your wish, but the truth keeps waiting for you. Bible says 'for we can do nothing against the truth but for the truth'.
Yakubu Gowon is going around Nigeria, saying; Nigeria prays, Nigeria prays. Nigeria can only pray if outstanding injustice against Igbos has been 100% publicly denounced by him, Gowon, as he knew that there was nothing like Igbo Coup, but ironically for the benefit of killing J.T.U Ironsi to assume Head of State, played down on the truth and allowed Igbos to be killed. But Gowon, being a Christian, being the son of a Pastor, should have known the evil of false witness, should have known the evil of false pretences, should have known the evil of an innocent blood being shed, and should have, therefore known the sole benefit of Reconciliation by Jesus Principle.

COMRADE KINDNESS INNOCENT JONAH:
AN ASTUTE HUMAN RIGHTS ACTIVIST THAT FIGHTS AND WINS INJUSTICE ANYWHERE FOUND IN THE GLOBE. HE IS ALSO IN FACE BOOK.
+234 - 803 - 6662 - 901 & +234 - 809 - 5957 - 698
Disclaimer:

"The views/contents expressed in this article are the sole responsibility of the author(s) and do not necessarily reflect those of The Nigerian Voice. The Nigerian Voice will not be responsible or liable for any inaccurate or incorrect statements contained in this article."
Articles by Kindness Innocent Jonah