Airtel Provides Free Eye Tests, Glasses In Adopted Schools
Screens Hundreds Of Pupils, Teachers In Three States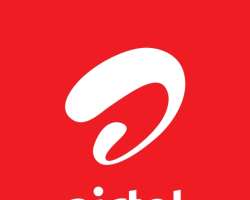 Lagos, Nigeria; March 18, 2014: In line with its corporate vision of becoming the most loved brand in the daily lives of Nigerians, leading telecommunication services provider, Airtel Nigeria, has commenced free eye screening exercise for pupils and teachers in three of its adopted schools.
The Eye Screening Programme in the company's adopted schools will involve conducting free eye tests and glasses for hundreds of pupils and teachers in three states of the federation between the 17th and 25th of March, 2014. The beneficiary schools are Community Primary School, Amumara in Imo State; St. John`s Primary School, Ijebu-Igbo in Ogun State and Presbyterian Primary School, Ediba, Cross River State.
According to the Telco, the eye screening test will offer real-time Medicare to underprivileged children and will help to detect and treat conditions that may lead to amblyopia; which are refractive errors causing visual impairment and strabismus.
Nigeria currently has over four million people suffering from eye problems 80% of which are from avoidable causes. Of this figure which was obtained from the Federal Ministry of Health in 2011, one million are blind while three million are virtually impaired. It is feared that about 50% of children who become blind before age five may not leave to see their sixth birthday.
Speaking about the eye screening exercise which was flagged off on Monday, March 17th in Community Primary School, Amumara, Imo State, the Chief Executive Officer and Managing Director of Airtel Nigeria, Segun Ogunsanya, said the exercise is critical considering the value a healthy eye brings to a man or woman and to his or her world, noting that the initiative was borne out of the company's desire to help in building a stronger, healthier generation of achievers as enshrined in the Millennium Development Goals (MDG) and VISION 2020 the global right to sight initiative.
"One of the priorities of VISION 2020 program is controlling blindness in children. What this means is that we have to invest in eye health, and this is something Airtel is proud to be involved in across our adopted schools.
"We have seen from reports that we can actually prevent eye diseases thereby preventing a systemic and tragic situation of raising a future generation with eye defects. We believe the right thing for us to do is to arrest the causes of this medical situation by offering free test and treatment to underprivileged children," Ogunsanya said
The eye screening programme will be implemented by a team of medical doctors with specialization in eye health from Ultimate Eye Clinic, an accredited renowned eye care provider to major Health Management Organisations in Nigeria. The Clinic will provide glasses and eye treatment where necessary to pupils and teachers on a need basis without any financial implications for the beneficiaries.
The team is expected to hold similar exercise for pupils and teachers of Presbyterian Primary School, Ediba in Cross River State between March 20 and 21 before rounding off the campaign at St. John`s Primary School, Ijebu-Igbo, Ogun State on March 24th and 25th.
Airtel's Adopt-a-School programme is a robust initiative that offers underprivileged children access to quality education in environments conducive for learning whilst also providing them with all the materials for learning and study. In addition to these, Airtel also trains teachers of its adopted schools to ensure that high teaching quality is always maintained.