Airtel Commended For Retail Expansion
As It Commissions New Retail Outlet In Lagos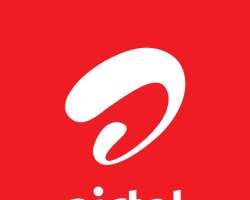 The Community Chairman for Oluwole Ogba Local Government Area, Alhaji Sarafak Bashorun, has commended leading telecoms services provider, Airtel Nigeria, for expanding its customer service channels to customers in Ogba area, Lagos.
Alhaji Sarafak Bashorun gave the commendation during the commissioning of Airtel Express Shop located at 52, Ijaye Road Ogba, recently in Lagos.
According to him, the ultra-modern showroom, managed by C&N Abuson Investment, will afford residents of the area easy access to bond with the Airtel brand and also offer quicker resolution to complaints and service recovery matters.
Alhaji Bashorun said Airtel Nigeria has proven to be a truly socially responsible telecoms operator and a customer- centric network by providing a strategic location to serve and empower the people of Ogba community.
His words, "I am happy and delighted to associate with this friendly network. No doubt, Airtel is one of the best communication networks in Nigeria. It has been our dream to have Airtel shop in our community in order to address our numerous needs and here we are today, witnessing the commissioning of an ultra-modern showroom.
"This shop is located in a strategic place that accommodates two LGAs, Ifako-Ijaye LGA & Ijodu Local Council Development Authority. Airtel customers within the community and environs can now freely walk into the shop for quality and better services."
In his speech, Alhaji Bashorun also said," Airtel is my first line since I started using mobile phone. I have never had any cause to regret using the network. I have been enjoying some of its offerings like Airtel 1 Sim, Talkmore, 5X bonus and Data Services among many others. I can only encourage everybody here to remain loyal to this friendly network because it is affordable and beneficial."
Managing Director and Chief Executive Officer, C&N Abuson Investment Mr. Nwabueze N. Ogoeze said in his speech, "We at C&N Abuson Investment will continue to partner and support Airtel Nigeria in meeting the needs and expectations of its customers. We would continue to work hand in hand to ensure quality service delivery."
Empire dancers, a group of five dance sensations, added colour to the event as they staged an electrifying dance performance. The group also entertained the guests with some of the Nigeria's popular hip-hop songs like "Touching Body" by J-Martins, "Ukwu" by Timaya and "Ile-Ijo" by May D.
Dignitaries at the occasion included: General Manager, Abuson and Investment, Celestine Obi; Zonal Business Manager, Airtel Nigeria, Lagos Central, Akinloye Adebisi; Area Business Manager, Airtel Nigeria, Lagos Central, Mr. Banji Fatuande; Trade Marketing Manager, Lagos Metro, Grace Henshaw and Mrs. Alezandria Ogbonna, Territory Sales Manager, Airtel Nigeria among others.
About Bharti Airtel Limited
Bharti Airtel Limited is a leading global telecommunications company with operations in 20 countries across Asia and Africa. With headquartered in New Delhi, India, the company ranks amongst the top 4 mobile service providers globally in terms of subscribers. In India, the company's product offerings include 2G, 3G and 4G wireless services, mobile commerce, fixed line services, high speed DSL broadband, IPTV, DTH, enterprise services including national & international long distance services to carriers. In the rest of the geographies, it offers 2G, 3G wireless services and mobile commerce. Bharti Airtel had over 287 million customers across its operations at the end of December 2013. To know more please visit, www.airtel.com