Jonathan To Name New Advisers This Week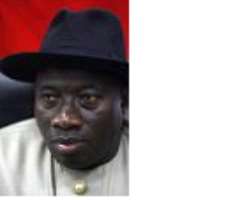 PHOTO: NIGERIAN ACTING PRESIDENT, GOODLUCK JONATHAN.
San Francisco March 14, (THEWILL) – Baring any last minute changes, Nigerian Acting President, Dr. Goodluck Jonathan will name five new Advisers this week according to a presidential aide.
The aide however refused to mention the names of the likely candidates or the portfolios they would be assigned.
Dr. Jonathan had on Tuesday, a day after he fired Abdulahi Sarki Muktar as NSA, written the Senate seeking its approval for the appointment of five advisers to assist him in his new capacity as Acting President.
In the letter to the Senate, he did not list the names of those he intended to hire and neither did the Senate before acceding to his request.
Since his elevation to Acting President, Goodjoe as he is now called in some circles has constituted new bodies including the Presidential Advisory Committee, PAC, chaired by retired General Theophilus Danjuma to help steer his policies.
He also appointed retired General Aliyu Gusau as National Security Adviser, NSA, to help him get control of the nation's security apparatus.