DTN SALE: THEWILL Obtains Police Interim Report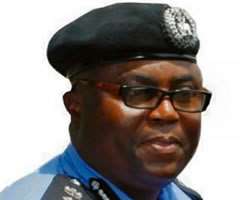 PHOTO: POLICE IG, OGBONNAYA ONOVO.
San Francisco March 14, (THEWILL) - THEWILL has obtained a copy of the police interim investigation report on the sale of assets belonging to Daily Times of Nigeria Plc.
The Inspector General of Police, Mr. Ogbonnaya Onovo in a memo marked CB: 70000/IGP.SEC/ABJ/VOL. 361/245 dated 18th January 2010 had ordered the Special fraud Unit in Ikoyi to conduct an investigation into the sale and report back to him.
The interim report dated February 17, 2010 was based on extensive investigations carried out by agents of the Unit, Force CID, Milverton Road in Ikoyi.
Messrs DSV Limited through their counsel, Ikechukwu Obiora had written a petition to the IG against Mr. Fidelis Anosike; Noel Anosike; Barrister Bert Igwilo (Company Secretary DTN Plc) and Barrister Tony Pinheiro (representing Mikano International Limited) alleging that they 'connived and conspired together' and sold a DTN Plc property in Ikeja valued at about 'N1.6 billion naira for a paltry N600 million naira' to Mikano International Limited without authorization from the board of the company.
Messrs DSV also alleged that Igwilo 'falsely and fraudulently signed a purported DTN Plc Board Resolution authorizing the sale and also hurriedly signed the Deed of Assignment to transfer the property.'
Fidelis Anosike and Noel Anosike were also alleged to have systematically withdrawn the proceeds of the sale from DTN Plc's Oceanic Bank account number 0721101005617 domiciled at the Falomo branch of the bank.
Please see attachment for the interim report.
http://thewillnigeria.com/files.php?force&file=DTN_POLICE_REPORT_284048785.pdf