Protest Over Deregulation: Appeal For Restraint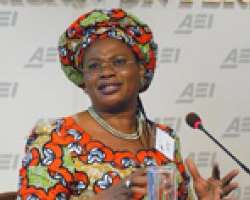 I wish to join well-meaning Nigerians to appeal to the Labour Movement to exercise utmost restraint over the protest on the proposed deregulation of the downstream oil sector.
As we are all aware, this is a difficult time for our country; the survival of our democracy should remain our collective responsibility. Organizing a national protest to drive home issues that could be resolved through constructive dialogue might create opportunity for hoodlums to ferment trouble at a time when we are managing the successful implementation of the Amnesty Programme in the Niger Delta.
The Federal government remains open to negotiation, debate and constructive dialogue on the whole issue of deregulation. Therefore, Federal Government expects the Organized Labour to explore fully these opportunities and engage in meaningful discussion with Government to arrive at a compromise on the proposed policy.
I therefore appeal once more to the Nigeria Labour Congress, the Trade Union Congress and allied unions to utilise the opportunity available for discussion with relevant Government agencies to collectively define the way forward.
Signed
Professor Dora Akunyili
Honourable Minister of Information and Communications
|
Article source