MISCA welcomes Progress in Rebuilding the CAR Armed Forces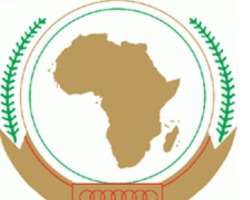 MISCA welcomes Progress in Rebuilding the CAR Armed Forces
BANGUI, Central African Republic, March 14, 2014/African Press Organization (APO)/ -- The African-led International Support Mission in the Central African Republic - CAR (MISCA) welcomes continuing progress in rebuilding the Armed Forces of the country. The Special Representative of the Chairperson of the African Union (AU) Commission in CAR and Head of MISCA, General Jean-Marie Michel Mokoko welcomes the efforts of the CAR Transition Authorities to reconstitute the country's security forces and pledges the AU's support in that regard.
"When MISCA officially took over on 19 December 2013, the security situation in the country was dire. MISCA, with the support of French Sangaris force, has done a commendable job in progressively restoring security in the CAR. We recognize that much remains to be done. Our ultimate goal is to hand over the security of this country to its own security forces and continue supporting them in stabilizing the CAR. That can only be achieved if the Central African Armed Forces (FACA) are reconstituted, well trained and equipped. We are pleased to note that the Transitional Authorities are moving in that direction", the MISCA Head of Mission stated.
The Special Representative notes with satisfaction that, according to the CAR military authorities, nearly 70 percent of members of the FACA have reported back for work and that efforts are being exerted to encourage those who have not yet resumed their duties to do so. MISCA remains committed to working with Africa's international partners in support of Security Sector Reform in the CAR, with a view to help this country rebuild and modernize its security forces.