Bala Mohammed: A Lesson In Blame Game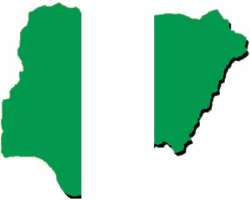 Nigeria is richly blessed, no doubt. But the question that lingers is what is this country blessed richly with? Most uninitiated minds on seeing this question will immediately locate the answer to this interrogatory on a very wrong footed premise by asserting that Nigeria is richly blessed with mineral resources.
There is no doubt about the fact that Nigeria is resource rich and resource cursed because even a one time governor of Kano state in the second republic comically stated that Nigeria is richly blessed with minerals such as coca cola, Fanta and pepsi. Mr. Bakin Zuwo of 'comically' blessed memory was responding to a media inquiry on the mineral resources that Nigeria is endowed with.
The real philosophical response to my first interrogatory would be that Nigeria is the most richly 'blessed' country in the World with the highest number of very unpatriotic executive political office holders and official looters of public fund. You need not go too far to realize the veracity of the above claims but only to look at how badly ruined all the essential economic sectors such as health, education and other social services including the strategic defence sector have all been reduced to Biblical times ruins by successive and even current political office holders through a combination of inefficiency and outright heist of public fund.
This article is motivated by one of the strands of my responses which is that Nigeria is so richly blessed with unpatriotc and lazy officials. Last week the Minister of Federal Capital Territory Mr. Bala Mohammed was in the news for the very wrong reason that he confronted one of the Senators who could muster patriotic courage to alert him [HIS MAJESTY] that Abuja Federal Capital Territory is sick and functionally in comatose.
Bala Mohammed who served briefly as a senator representing his own side of Bauchi state in the National Assembly shortly before jumping ship to take up the juicy federal cabinet appointment from President Jonathan as the minister in charge of the Federal Capital Territory took no chances as he immediately attacked the Senator for his 'effrontery'.
One fact no too many people doubt is that since his assumption of office and his ministerial activities over the past two or so years, it has been uneventful except for the bad reason that Abuja city has taken the back bench as the dirtiest city in Africa even as the infrastructure and other social essential services have all but gone dead or near-moribund. Street lights and traffic lights have collapsed in greater numbers without replacements.
Most Senators in the Senate Committee on FCT have all been accused of compromise since they only engage in praise singing for the seemingly 'non-performing' minister of Abuja even as the residents mourn the demise of good governance in the new Federal Capital Territory since the coming into office of this Bauchi state born maverick politician who is rumoured to be seriously nursing the ambition to be elected the governor of Bauchi state in 2015.
But on the day he appeared to defend the budget proposals of the FCT, the Senator in question with his tongue -in- cheek [I said tongue-in-cheek because when the chips were down he capitulated under the weight of verbal fireworks of minister Bala Mohammed and his foot soldiers in the same Senate committee] demanded to know why Abuja bus drivers are reckless and why the state of infrastructure in the capital city is in total decline. Rather than face the question squarely the minister felt 'embarassed' by the boldness of his erstwhile comrade and went straight for his jugular by demanding an apology to what he considers as an impeachment of his 'integrity'. The reaction of Bala Mohammed is not unusual since most political office holders reach for the fallacy of argumentum ad hominem [fallacy of attacking the messenger rather than the message].
As if this political drama displayed at the Senate committee hearing room was not sufficient for the audience, the Minister of Federal Capital Territory (FCT), Senator Bala Mohammed, few days after lamented that all the information filed to him by his directors about the management of the nation's capital were all lies.
Local media quoted him as saying that to this end, he asked all non-performing directors in the FCT Administration to either resign or be sacked. But the media workers who covered this executive press assignment never asked probing questions apparently because of lack of sufficient question time and may be partly because of deadline consciousness. I am not obliged by deadline so I will help my active professional friends ask the right questions to our dear Abuja minister and believing that his MAJESTY will find time to respond in a calmer atmosphere.
But I ask, why is the minister who has lived in Abuja and indeed owned a property several years before he got elected into the Senate and his eventual cross carpeting to the Executive Council of the Federation as minister of Abuja now suddenly complaining that his directors are feeding him with lies on the goings on in the nation's federal capital? Does he fly into his Garki Area eleven office in private jet like one of his fellow ministers [A beautiful mother of beautiful children] who is alleged to have burnt N3.2 billion in the maintenance of a private jet from public fund?
Assuming without conceding that Bala Mohammed flies around Abuja in a private jet, has he never looked down from the side windows of the jet to see how so unworkable the facilities in Abuja have become? Does the minister not have time to read newspapers sent to his desk by his media team or do they always show him the press cuttings of only praise songs rendered by his friends and cronies?
Before proceeding with further and better interrogatories on this executive blame game may I also recommend to Minister Bala Mohammed a very brief book written by an Australian motivational speaker on leadership for his reading pleasure. In this small book of only 180 pages which is readers friendly, titled '10 LAWS OF LEADERSHIP LEADING TO SUCCESS IN A CHANGING WORLD', Mr. Bill Newman listed the following as the most essential elements of leadership of all types and varieties viz vision; discipline; wisdom; courage; humility; decisiveness; friendliness; tact and diplomacy; executive ability; and inspirational power.
Of a fact, I am aware that Bala Mohammed was a successful journalist before he ventured into the political arena and so he is inbuilt with immense wisdom and knowledge but I am at a loss to comprehend why this same person could abandon the simplest virtue of a leader by failing to supervise his team members but to engage in media showmanship by alleging that they are liars. Why keep a liar one minute more than necessary and why not relieve them of these vital functions since the minister now know that they are official ugly liars?

He rather explained that he decided to revolutionalise the act of governance in FCTA by carrying the members of the FCT operations in addition to some members of the FCT Security Committee along, to assess the actual state of metropolitan services instead of taking briefs, which may not be accurate. Why so late in the day Mr. Minister particularly at the twilight of your ministerial duties if rumors going round that you may quit to face your future political ambition squarely to become governor from 2015 is anything to go by?
Mr. Minister, I am saying that this step amounts to dereliction of duty on your part because you are playing with fire while the city burns with ruins of collapse and dysfunctional infrastructure. Why play politics with such a weighty issue as officials who have made it a point of duty to feed you with lies? Please Minister Bala Mohammed, fire these liars to save the residents from these untold hardship of paying through their nose for vital services that are not delivered efficiently because liars are not only dubious but lazy and mischievous. Everybody in Africa knows that liars are not different from petty thieves who can pilfer the last transport fair of even a kindergarten. So why is our minister of Abuja keeping liars on serious state duties and spoon feeding them with huge public funds?
Before minister Bala Mohammed also accuse me of lying and consequently unleash the media dragons on attack mission, let me quote directly from the media report cited in one of the national dailies few days back which quoted him 'accurately' as saying that some of the directors of the operational departments are economical with the true state of services to the residents of the FCT, which he said was unacceptable.
I used the word 'accurately' because knowing the very proactive and professionally minded media team that Bala Mohammed assembled headed by a senior journalist Mr. Nosike Ogbueghi, the office would have debunk the information if the minister never said so. So let me quote directly from the 'horse's' mouth. Pardon me if you understand me to mean that our Abuja Emperor has suddenly transmuted into a HORSE. I only deployed the White man's style of writing.
Mohammed said: "We deviated a little from the way and manner we sit in the comfort of our operational room in FCTA and Council Chamber to receive information from our operational directors on the normal metropolitan management services especially environmental sanitation, water resource management and disposition, road traffic control management and enforcement as well as the issue of Keke NAPEP and street traders".
"I felt very disgusted as a leader of the administration of FCT, but of course we have problem and challenges of demography, we have problem of enforcement and it is unacceptable that FCT would become a safe haven for all those who think they can practice impunity, arrogance and serious disregard for our rules", Bala Mohammed stated.
He warned directors of operational departments to either shape in or shape out, as "enough is enough because there are no more excuses." My take: Mr. Minister please enough is enough and it is our prayer that you sack these liars since it amounts to disservice on your part to keep liars a minute more than necessary on government well funded duties.
The minister added that a city like Abuja would not be allowed to degenerate further, saying: "You have seen it yourself, and also it shows the directors that all the information they have been giving me in files are lies because I am getting my information from what I saw on the street today and what operational security personnel have been telling me".
"They told me the city is clean, it is not true; they told me there are no street traders but there are street traders everywhere. They told me there were no beggars but we saw them everywhere today; they told me there were no commercial motorcyclists, in fact they were more than the vehicles".
"The president has called me, the minister of state and the permanent secretary to draw this administration's attention to some of the problems we witnessed during the inspection."
Mohammed announced the setting up of a Task Force headed by the FCT Police Commissioner, Mr. Joseph Mbu, to galvanise all security agencies in the territory to effectively enforce all FCT by-laws including the ban on commercial motorcycles, restriction of tricycle (Keke-NAPEP) to designated areas in the Abuja metropolis, street hawkers, beggars as well as menace of the commercial sex workers.
For your information Mr. Minister, Abuja residents are sick and tired of the crazy environmental bills served on them yearly by your officials who do very little or nothing to clean up Abuja but only steal these huge revenue to buy up choice property and cars and housing assets overseas. It is also time you direct the EFCC [if it is sill in existence] to probe all the revenue generating agencies in the Federal Capital Territory to ascertain how the billions collected from suffering Nigerian masses in Abuja are stolen by your officials who you have very clearly identified as liars.
Emmanuel Onwubiko; Head; Human Rights Writers Association of Nigeria; blogs @www.huriwa.org; http://www.huriwa.blogspot.com/.
Disclaimer:

"The views/contents expressed in this article are the sole responsibility of the author(s) and do not necessarily reflect those of The Nigerian Voice. The Nigerian Voice will not be responsible or liable for any inaccurate or incorrect statements contained in this article."
Articles by Emmanuel Onwubiko