Unveiling Top Nigerian Media Personalities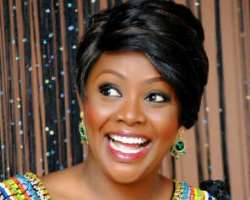 Today, we could see these top Nigerian Media Personalities trying their hands in the showbiz industry. They've through one way or the other ventured into the various sectors of the entertainment industry -acting, singing, standup comedy and event anchoring. Right now, they are more popular in the society than their employed firm and those they project.
Their lives are constantly on display as the public allows no privacy of theirs. They public cannot seem to get enough of them, as they now control a large base of fans. People love, admire and appreciate their skills and arts.
Arguably, when they are off air, they are the toast of events. Corporate bodies engage their services as Masters of Ceremonies for social and marketing events. They receive constant calls to feature in movies, advert shoots and on music.
Dan Foster
Daniel 'Dan' Foster is a Nigerian-based and American-born radio presenter; he is a graduate of Broadcasting and Drama.
He afterwards worked with several radio stations in his home country including Mix 106.5 FM, before moving to Lagos, Nigeria to join Cool FM in 2000. In 2001, Foster featured in the Nollywood movie 'Face of a Liar'. A year later, he received an award for Best Radio Presenter of the year.
He won the 2003, 2004, and 2005 Nigeria Media Merit Awards for 'Best Radio Personality'. He was also recognized by the City People Awards: a respected organization known for recognizing outstanding individuals who have touched the lives of citizens in the community, they named him 'Media Person of the year' in 2004 and again in 2005.
Foster was a judge on reality talent show Idols West Africa, alongside Nigerian Dede Mabiaku and Ghanaian Abrewa Nana. He was compared to American counterpart Randy Jackson.
Olisa Adibua
With more than 23 years' experience in television, radio, film and live events, it's no doubt that Olisa Adibua is one of the most respected and biggest on-air personalities in Nigeria.
His media career started with the Nigeria Television Authority as an independent presenter, producer and director on popular magazine/light entertainment programmes such as 'Tops of the pops' and 'Super sounds'. He has had a long and fruitful association with corporate Nigeria both as a spokesperson and on various platforms such as television, radio and live events.
Olisa has hosted the MTN Nigeria's Y'ello Television and Radio shows, made numerous appearances as a host or as part of media campaigns for events including Project Fame Africa, Sean Paul tour, Wyclef Jean tour, Star Mega Jam, Face of Africa, The St. Moritz Style Awards, ThisDay Fashion Show and music event, Launch of MTV Base Africa etc.
Olisa Adibua's good standing within the industry vast experience and diverse talents have made him a brand name recognized not only in Nigeria, but across the African continent and amongst Nigerians in the Diaspora.
Yaw
Steve Onu who is popularly known as Yaw is a delight on air pouring out the pidgin yarns like water from a tap! He is a graduate of the Lagos State University with a diploma in Radio, TV, and film production from the English department and a degree in Theatre Arts and majoring in Theatre Marketing.
Yaw is an actor who majors in stage plays and has worked with notable directors like Dr. Ahmed Yerima, Binda Ngazolo, Dr Sola Fosudo, Ben Tomoloju; he is also a cast of the award winning Radio Drama by the British Broadcasting Cooperation (BBC) 'Story Story'.
Currently, he works with Wazobia FM; he has won seven awards as the best on air personality since he joined in 2007.
Freeze
Freeze has been a broadcaster for over 15 years. He started off with a brief three month stint with Radio Galaxia, Romania while on holiday there in 1996. Later that same year when he returned to Nigeria he auditioned for, and got a job with BCOS Ibadan where he worked for 5years. Freeze joined the Cool family in 2001 as a broadcaster and production officer. Currently he is the host of the Road show Cool FM's evening Drive Show from 4pm to 9pm.
He has hosted a string of Music and comedy shows and Nollywood premieres in Nigeria, Ghana, London and Manchester i.e. Basket Mouth uncensored and D'banj's Entertainer Album Launch Lagos, Yes records launch Ghana, TEE A live in London 2007 and Naija Comedy Blast London & Manchester 2006, Julius Agwu's "Crack ya Ribs", London 2009, A.Y's live Lagos 2011 and Basket Mouth Uncensored Manchester 2011.
As a TV personality Freeze has hosted numerous game shows and live television Broadcasts including 3 seasons of "Coca-Cola Mega millions", Multilinks Telcoms' 'Break the bank', Motto mobile lottery, The John Utaka Premier league Challenge, amongst many others.
In 2011 Freeze along with KC of KCPresh and Paul Play Dairo were the three judges on the prestigious talent hunt show Star Quest.
Ugochukwu Favour-Mayor
Ugochukwu Favour-Mayor is an experienced media consultant, writer and entertainer who has been in the media and showbiz industry for years now. He is the CEO of Fun-Code Media Consulting that has consulted for numerous, successfully and popular firm, organizations and individuals; who as well became famous and relevant through his consultations.
In 2009, he joined the print media in the Eastern part of Nigeria where he introduced his column titled Fun-Code; and later in 2011 joined the High Society Magazine; even as he writes for Africa's number one entertainment blog, nollywoodgists.com. He also won an award of the Nigeria's Youngest Journalist, 2011 at a very young age.
Ugochukwu writes a weekly column for the Nigerian Horn Newspaper, and his opinion essays are carried by numerous websites. He contributes to several publications in the U.S., England, and elsewhere, including Nigeria's Daily Sun, ThisDay and Guardian newspapers; and online's www.nigerianvoice.com, www.boardreader.com, www.hintsonlinemagazine.com, www.nigerianhornnewspaper.com.ng.
His media consultancy firm has consulted for: Ibari Ogwa village, Impact 2011, New Nigerian Diva, Uwenjah Fashion Show 2011 (South Africa), TGP Entertainment, House of Comedy, Actualize Your Dream 2011, Fashion Meets Comedy, Laff Factory Entertainment, Able Hand Productions, View Trend Entertainment, FM&T Consulting, Imo Got Talent (Houston Texas) etc.
He is currently working on his latest book titled: 50 Most Influential Imo Citizens. He has as well featured in some popular Nollywood movies and comedy skits alongside: Nkem Owoh (Osuofia), Patience Ozokwo (Mama G), Okey Bakassi, Yaw, Tontoh Dike, Muna Obiekwe, Frank Artus, Tony Umezi, Ken Erics, Senator, Charles Awurum etc. Currently, he anchors a half hour programme on CineAfrik television.
IK Osakioduwa
IK started his career in entertainment in 2001 with a job on Rhythm 93.7. After a brief sojourn in the world of advertising (1yr plus), he was also a presenter for several shows on MNET such as Studio 53, Temptation Nigeria and Comedy Club: Live in Lagos.
MNet conducted auditions all over Africa in search of the perfect host for the most popular reality show in all of Africa 'Big Brother Africa'. After massive auditions all over Africa, IK Osakioduwa emerged as the best host for the show. People can't help but agree that he made the show his own.
Big Brother Africa also returned in 2010 and 2011, both hosted by IK. He has hosted a total of 3 out of the 6 editions of the show that have aired. A record no one has topped. Fact is, IK Osakioduwa has achieved continental acclaim as one of Africa's finest presenters.
IK is also skillful as a compere of events and is in very high demand today. He has hosted numerous shows, concerts, weddings, corporate end of year parties, contests and pageants, including the Most Beautiful Girl in Nigeria pageant for 4 years consecutively, Rhythm Unplugged (4 years consecutively), Comedy Titans, An Evening With, to name a few.
IK has also been selected as the MC at 3 presidential events for President Goodluck Ebele Jonathan.
There are some other good presenters, but these distinguished individuals on our list have not just created a niche for themselves in the broadcasting industry; but have influenced their society and the world in their own little ways; which has made them mentors and role models to a lot of young people.
Helen Paul
Helen Paul Bamisileis a comedian, singerand actress. She is best known as a stand-up comedian and popularly known as Tatafo. Her style is quirky and spontaneous, and her petite stature and voice range makes her sound like children.
Helen spent most of her early years with her mother and grandmother, both in Lagos. As a kid, she used to entertain small groups of peers, neighbours and friends within the neighbourhood. As she grew, the entertainer in her also developed with time. In many of the interviews she later granted to several media houses, she would recall that her growing up was not easy, as it was filled with "ups and downs" - raised by two disciplinarians but meanwhile, the entertainer in her knew no boundaries.
She has worked as both a freelance and full-time presenter at several media houses, both in Nigeria and otherwise. These include Lagos Television (LTV 8), Continental Broadcasting Service (CBS), MNet (as a co-presenter on Africa Magic Channel 114's "JARA"), amongst others. She broke out as a naughty comic character on a critically acclaimed radio program known as 'Wetin Dey' on Radio Continental, 102.3FM, Lagos. She is known on the programme as 'Tatafo' - a witty kid who addresses and lampoons societal issues in a satirical manner. The show has, over time, garnered massive and ardent listenership/followership in Lagos and several other states of Nigeria. She also presents programmes on TV Continental.
VJ Adams
Born Adams Ibrahim, popularly known as VJ Adams is a channel ambassador and multiple award-winning lead presenter of Soundcity music channel. He is the Managing Director and Chief Executive Officer of Smada entertainment.
In 2008, he was ex-housemate of Next Movie Star West Africa. He is the founder and organizer of celebrity video game challenge.
Adams could be described as a host, actor and musician. He has done couple of hit singles, of which he featured the likes of: Ice Prince, Harry Song, Sound Sultan, Splash and few others.
Denrele Edun
Adenrele Olufemi "Denrele" Edun, known mononymously as Denrele, is a NigerianTV presenter for Channel O. He was also a TV presenter for Soundcity.
Denrele is known for his unique fashion style and personality. He started his television career as an actor at eleven when he played a presenter/producer on Kiddievision 101 on NTA Network. As an undergraduate at the University of Lagos he went into modeling, and after graduation, he joined Sound City as a TV presenter. Denrele studied English Education at the University of Lagos.
Denrele is an entertainment personality whose style has been described as "punk and fun". In an interview with ModernGhana, he stated "I am just expressing my individuality. Most people ask me that question and I would say I just want to be me. Some people think I dress like this to attract attention, but I have always had attention from childhood".
Denrele has won 16 awards and over 30 nominations in his career. He has previously worked with SoundCity before he was forced out and he moved on to become one of Channel O's VJs.
Denrele has interviewed the likes of Akon, BeyoncéKnowles, Tyler Perry, Lil' Kim, Snoop Dogg, Cuba Gooding, Amerie, and LLoyd. Edun hosted the movie premier of Hoodrush. Denrele has been credited for being behind the success of Big Brother Amplified Winner Karen Igho.
DENRELE EDUN
HELEN PAUL
UGOCHUKWU FAVOUR-MAYOR
VJ ADAMS
YAW