IMF Mission Reaches Staff Level Agreement with Seychelles on a 3-year Successor Arrangement Under the Extended Fund Facility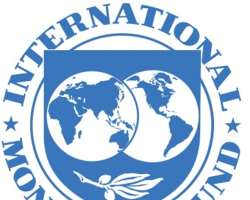 IMF Mission Reaches Staff Level Agreement with Seychelles on a 3-year Successor Arrangement Under the Extended Fund Facility
VICTORIA, Mahé, March 11, 2014/African Press Organization (APO)/ -- An IMF staff mission led by Mr. Marshall Mills visited Victoria during February 26-March 11, reaching agreement with the Seychellois authorities on their request for a new 3-year arrangement under the Extended Fund Facility, in support of the economic and financial program of the government and Central Bank of Seychelles. Subject to IMF management approval, the staff-level agreement is expected to be submitted to the IMF Executive Board for its consideration by end-June 2014. Under the arrangement, Seychelles would be able to access up to SDR 11.5 million (about US$17.8 million), subject to semi-annual reviews.
The mission met with His Excellency President James Michel, Vice President Danny Faure, Minister of Finance, Trade, and Investment Pierre Laporte, and Governor of the Central Bank of Seychelles Caroline Abel, as well as members of the National Assembly and representatives of the private sector and civil society.
At the conclusion of the visit, Mr. Mills issued the following statement:
"The objectives of the IMF-supported program that concluded last December were largely achieved. That program aimed to place Seychelles firmly on the path to fiscal and external sustainability, by reducing public debt, rebuilding reserves, and implementing structural reforms to raise growth performance and reduce fiscal risks. Macroeconomic performance last year continued to improve. Growth accelerated to 3.5 percent in 2013, supported by strong policies and robust tourism earnings that enabled the Central Bank of Seychelles to continue to rebuild official external reserves. Inflation fell to 3.4 percent at the end of the year. The authorities also attained their target of a strong fiscal primary balance and remain on track to meet their objective of reducing public debt below 50 percent of GDP by 2018.
"Notwithstanding remarkable progress in recent years, Seychelles still faces vulnerabilities and pressures, as a small island economy in a challenging global economic environment. The authorities have requested a program to support their efforts to consolidate macroeconomic stabilization, enhance resilience, and foster sustained and inclusive growth. A new generation of reforms will aim to combine continued reduction in public debt with efforts to increase investment spending and to enhance the performance of the public sector. Under the IMF-supported program, reserve coverage will continue to strengthen, and the monetary policy framework will become more forward-looking, continuing to target the maintenance of low inflation. Structural reforms will buttress the foundations for growth and address structural risks to stability, including continuing improvements in the oversight of state-owned enterprises.
"With the strong macroeconomic policies under the program, IMF staff expects the economy to continue to strengthen this year, despite an uncertain global economic environment. Growth is projected to reach 3.7 percent."