Martin Kobler announces MONUSCO's strong support to FARDC operations against the FDLR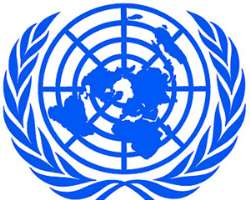 Martin Kobler announces MONUSCO's strong support to FARDC operations against the FDLR
KINSHASA, Dem. Rep. of Congo (DRC) March 11, 2014/African Press Organization (APO)/ -- "I urge all FDLR rebels to immediately break away from their leaders who are being prosecuted by justice, otherwise they will be forcibly disarmed," declared Martin Kobler, the Head of MONUSCO.
MONUSCO calls on all FDLR members to surrender without delay and to join the Disarmament, Demobilization, Repatriation, Reinsertion and Reintegration (DDRRR) process.
Martin Kobler welcomes the launch of FARDC operations against the FDLR and affiliated armed groups. He announced MONUSCO's support and direct engagement alongside the Congolese army.
"The operations aim to neutralize the FDLR and their allies. They will also help reestablish State authority, in accordance with our mandate to protect civilians and our rules of engagement," concluded Martin Kobler.