GTBank earmarks Mini Cooper car, other gifts for undergraduates in GTCrea8 Promo Campaign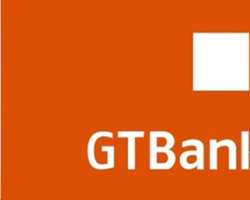 Foremost African Financial Institution, Guaranty Trust Bank plc has announced the start of its 2014 annual GTCrea8 Promo campaign for Nigerian undergraduates, an initiative aimed at rewarding the Bank's customers studying in tertiary institutions across the nation.
While explaining the details of the campaign, the Managing Director/CEO of Guaranty Trust Bank plc told journalists that the 9 month initiative provides a unique avenue for the Bank to stay in touch and reward its GTCRea8 eSavers customers, who have a unique role to play in the continent's future development.
According to Mr. Agbaje, the initiative involves awareness storms in 27 major tertiary institutions in Nigeria to promote values such as professionalism, Integrity and the benefits of hard work. Alongside these events are monthly raffle draws during which account holders win Monthly Scholarships. One undergraduate will emerge the winner of the campaign grand prize: a mini cooper convertible car during the December 2014 final raffle draw.
This is the second edition of the initiative which the Bank introduced last year as part of a social awareness and marketing programme aimed at promoting adoption of the right values by our future leaders and getting feedback regarding their needs as customers. Miss Elisha-Wigwe Shallom, a Medical Student at the University of Lagos won the 2013 campaign grand prize.
Guaranty Trust Bank plc has always positioned itself as a youthful brand and been at the forefront of youth related activities. The Bank introduced the GTCrea8 eSavers account to address the unique financial needs of today's undergraduate.
Any Nigerian undergraduate can be a winner in the Bank's annual GTCrea8 promo. All they need do is open a GTBank GTCrea8 account and maintain a monthly balance of N5,000.00 for six consecutive months and perform a minimum of five transactions per month via the Bank's alternate channels such as ATM, POS and Internet Banking.
Guaranty Trust Bank was established in 1990 and presently operates from over 200 offices in Nigeria and banking subsidiaries in Ghana, Gambia, Sierra Leone, Liberia, Cote d'Ivoire, Rwanda, Uganda, Kenya and the United Kingdom.