Ecobank headhunts for new board members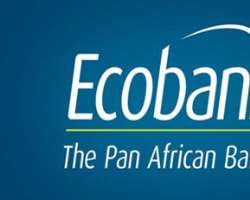 Ecobank Transnational Incorporated on Monday announced that it had set up a committee to search for new board members.
According to a statement by the bank, the seven-member search committee consists of two former chairmen, Mr. Gervais Djondo and Chief Philip Asiodu; two representatives of the current board; and three representatives of its shareholders.
The bank said the committee had been established as part of a detailed 51-point Governance Action Plan, agreed by shareholders at an Extraordinary General Meeting held at Ecobank's head office in Lomé last Monday.
It, however, said the committee would be assisted by an external search firm.
The move to reconstitute the board, it stated, followed the recommendations made by the West African regulators of the Stock Exchanges where Ecobank is listed as well as from a report by the Global Board Centre of the renowned Swiss business school, the International Institute for Management Development.
The IMD report by its Global Board Centre followed a review of the ETI's corporate governance, including the size and constitution of the board, its procedures for managing related party transactions as well as its committee structures and incentive policies.
The search committee, it stated, would recommend potential board members to the shareholders of the ETI at its next Annual General Meeting holding in June.
According to the statement, at the Extraordinary General Meeting of March 3, the shareholders agreed to limit the size of the board to a maximum of 15 people.
It would comprise representatives of both majority and minority shareholders, executives and independent directors, it said, adding that the reconstituted board would reflect the geographical spread of the ETI as well as a more balanced gender and professional mix.