We generated N9.8tn in two years, FIRS tells Reps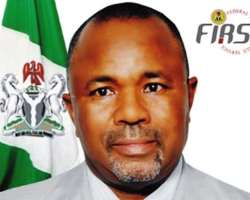 The Federal Inland Revenue Service told the House of Representatives on Monday that it generated N9.8trillion revenue between 2012 and 2013.
At a meeting with the House Committee on Finance in Abuja, the Acting Executive Chairman of FIRS, Alhaji Kabir Mashi, broke down the figure into N4.8tn for 2013 and N5tn for 2012.
The committee, which is chaired by Dr. Abdulmumin Jibrin, is meeting with revenue generating agencies on how to achieve revenue projections for the 2014 budget.
The N4.6tn budget earlier passed first and second readings at both the Senate and the House before it was referred to the committee stage.
Mashi informed the committee that the N4.8tn generated last year was higher than the original target of N4.4tn.
He explained that this complied with a pattern of exeeding the target since 2011.
Mashi added, 'In 2012, we collected N5.007tn as against our target of N3.6tn.
'In 2011, we collected N4.6tn as against our budget of N3.7tn.
'In 2014, while the target is N3.9tn, we are projecting to collect N4.1tn.'
According to him, the bulk of the N4.1tn is expected from the Petroleum Profits Tax.