PDP Dismisses APC's Claim of 100,000 Non Indigene Membership As False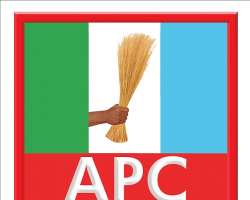 The Peoples Democratic Party, PDP, Rivers State Chapter has dismissed as a white lie the claim by the All Progressives Congress, APC, that about 100,000 non-indigenes resident in the state registered with it in the just concluded party membership registration.
Arguing that such acclamation can only be proven with the release of details of the membership registration showing names and pictures for public scrutiny and confirmation, the PDP posited that the APC is not only falsifying figures of the non-indigene members of the party but also those of the indigenes, stressing that the entire claim is anchored of precarious feet of falsehood and deceit.
According to the party, the Association of Non-indigenes in the State had already denied having anything to do with the APC through a public statement by its President, Mr Charles Obazei and his Vice, Dr (Mrs) Ekeaete Ekpo while reacting to a similar claim by the APC in the Nation Newspaper of February 14, 2014 and wondered where else the 100,000 non-indigenes the APC is claiming came from.
The PDP believes that the figures averred to be the outcome of the exercise are fictitious and unrealizable, adding that at the appropriate time, the people will know the true state and strength of the party, since the APC has chosen not to admit to the public its limitations and failures, that prompted the extension of the registration exercise thrice, particularly, in Rivers State, against the directive of the party's national Secretariat.
To the PDP, to make up for these fake 100,000 non indigenes was the basis for the extension of the exercise by the State APC, and which has been uncovered, adding that the action provided them the opportunity to fabricate figures.
The PDP therefore, calls on the leadership of the APC to stop deceiving the public with cooked-up and imaginary figures and to put its house together and work towards winning public confidence and acceptance as the opposition Party is at the moment faced with issues of rejection, infidelity and questionable formation and leadership status, as well as the one of religion and ethnic party it represents.
The Party also reiterates the fact that Rivers remains a PDP State and that no amount of false claim and falsification of members by the APC will guarantee its relevance in the State.
Signed:



Jerry Needam
SA, on Media to
State PDP Chairman, Bro. Felix Obuah
Monday, March 10, 2014