CAMEROONIAN WOMEN IN ADDIS ABABA (CAMLADIES) TO CELEBRATE WOMEN'S DAY WITH CHILDREN IN ORPHANAGES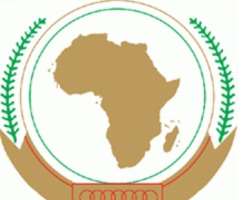 CAMEROONIAN WOMEN IN ADDIS ABABA (CAMLADIES) TO CELEBRATE WOMEN'S DAY WITH CHILDREN IN ORPHANAGES
ADDIS ABABA, Ethiopia, March 7, 2014/African Press Organization (APO)/ -- Following the celebration of the International Women's Day observed on 8 March every year, women from the Cameroonian community in Addis Ababa (CAMLADIES) will tomorrow, Saturday 8 March 2014, join the rest of the women in Africa and worldwide, to commemorate the day through different humanitarian activities.
CAMLADIES members will gather at the headquarters of the African Union in Addis Ababa, Ethiopia as from 2 pm before proceeding to some orphanages where they will interact with the less privileged girls and boys, distribute food items and clothes and sensitize them on the theme chosen by the African Union Commission for the Day: "Stand-Alone Goal on Gender Equality and Women's Empowerment in Post 2015 Agenda".
The women will also engage on issues of interest to the young orphans and gather their views on the Africa they will want to see in the next 50 years as well as give the orphans hope for a brighter future.
The CAMLADIES will later converge in the residence of one of its members to discuss and exchange views on ways to make their stay in Addis Ababa more enjoyable and comfortable. The meeting will take place in the presence of invited women from other African communities in Addis Ababa. The women will share traditional dishes and entertain themselves with dance and music reminiscent of the different tribes in Cameroon, referred to as "Africa in miniature".