Borno Police Warns Public To Be Warry Of Increasing Cases Of Rape, Homosexuality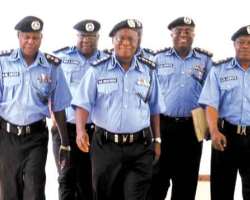 Borno state commissioner of police, Lawal Tanko has drew the attention of the general public over the increasing cases of luring/seducing minors by criminals to commit unnatural acts such as homosexuality, rape and other related offenses.
The warning was contained in a Press statement signed by the Command's Public Relations Officer, DSP Gideon Jubrin and made available to the press on Friday.
Gideon while giving some highlights of the criminal activities perpetrated by some of the suspects said, " On 22/02/2014, Ahmadu Abubakar 'male' 15 years old of Daban Masara in Kukawa Local Government Area was arrested for luring a minor, aged 5 with a view to commit unnatural offence.
" On 22/02/2014, one Nura Senator Mohammed Ibrahim 'male' of Doctor's quarters Maiduguri with his friend Abdullahi Ganjarma 'male' of Bullumkutu ward in the metropolis were arrested for luring a minor and cutting off his manhood for possible ritual purpose.
" On 19/02/2014, one Ajit Haruna 'male' 21 years old of Bullumkutu ward, Maiduguri was arrested for raping a 13 years old student, while on 28/02/2014 at about 0900hrs, one Mohammed Dan Nguru 'm' 55 years old of the same Bullumkutu ward was arrested for raping an 8 years old girl.
"Similarly, on 3/3/2014, one Tijjani Lawan 'male' 30 years old, Alhaji Sugun Adamu 'm' 35 years old, Mohammed Usman 'male' 18 years old and Abdullahi Suleiman 'm' 26 years old, all from Damaturu, the Yobe state capital were arrested at Bullumkutu for being in possession of two hundred and twenty five (225) bags and four hundred and nineteen (419) pallets of weeds suspected to be Indian Hemp". Gideon stated.
The statement however said that all cases will be charged to court at the completion of the investigation, and therefore called on parents and guardians to keep an eagle eye on the activities of their children and wards in order to put them on check, so as not to fall into the hand of criminally minded individuals.
The command also wish to appeal to the citizens to report any suspicious activities happening at their neighbourhood for proper action by the police and other security agencies in the state.