Belarus Permanent Representative presents letter of Credence to the AUC Chairperson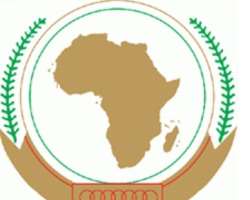 Belarus Permanent Representative presents letter of Credence to the AUC Chairperson
ADDIS ABABA, Ethiopia, March 6, 2014/African Press Organization (APO)/ -- TheAmbassador of the Republic of Belarus to the Federal Democratic Republic of Ethiopia and Permanent Representative to the African Union, H.E. Dimitry Kuptel, on Thursday, 6 March 2014 presented his letter of credence to the Chairperson of the African Union Commission, H.E. Dr. Nkosazana Dlamini Zuma.
Presenting his letter, the new Permanent Representative expressed his country's readiness to do business with the African Union and its member states. Belarus will shortly put forward business proposals to discuss various ways for African countries and their citizens to benefit from the science and technological expertise and experience of Belarus.
AU Commission Chairperson, Dr. Dlamini Zuma welcomed the Permanent Representative, and expressed the AU's interest in forging collaboration with Belarus in these areas to develop its key priorities notably skills development, science and technology, agriculture and agro-processing.
Dr. Dlamini Zuma accepted an invitation from the government of the Republic of Belarus to visit the country, during which she expects to raise awareness about critical continental issues on the agenda of the African Union.
Dr. Dlamini Zuma had been an Honorary Professor at the State University of Belarus before becoming AUC Chairperson.