GSM users seek compensation from service providers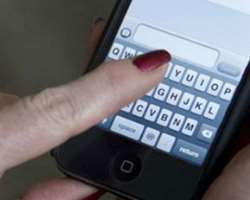 Some subscribers to the Global System for Mobile Communications services  in Omu-Aran, Kwara,  have called on the Nigeria Communications Commission to compel three sanctioned  service providers  to pay compensation.
The subscribers made the call in separate interviews with the News Agency of Nigeria in Omu-Aran on Wednesday.
NAN recalls that NCC had recently imposed a fine of N647.5 million on three out of the four major service providers for poor service delivery in  January.
Those sanctioned for failure to meet up with the Key Performance Indicators  in January are MTN, GLO and Airtel.
The respondents argued that in such a situation, the subscribers as end users, often had to  bear the brunt of the failure of  service providers.
Mr Sulyman Alabi, a  recharge card dealer, said the sanction imposed on the three service providers was 'in the best interest of Nigerians, especially the mobile telecommunication subscribers.''
'The sanction I think is in our interest;  there is need to let these service providers know that without the people they serve, their businesses cannot thrive.
'So, it is not out of place  if NCC should include a kind of compensation  in form of free airtime for subscribers who suffer the  most when  such an ugly development arises,' Alabi said.
A civil servant, Mrs Mariam Adeoye, said the heavy fine imposed on the service providers should not be an excuse for refusing to compensate  subscribers.
'There is the need for subscribers, who are always at the receiving end to also feel the impact of any government sanction following failure on the part of the service providers,' Adeoye said.
A community leader, Alhaji Zakariyau Alebiosu, urged the relevant  regulatory agencies in charge of mobile communication to be alive to their responsibilities to ensure effective service delivery.
'If there had been effective and efficient regulatory mechanism put in place to monitor the service providers over time, the complaint of low level of mobile communication would not arise.
'But more importantly, there is need to carry along the teeming subscribers through a kind of compensation by providers to make up  for the losses suffered,' he said.