"Protect the Goal" campaign 'From Soweto to Bahia' World Tour Kicks-off in South Africa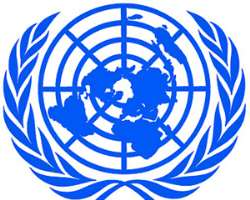 "Protect the Goal" campaign 'From Soweto to Bahia' World Tour Kicks-off in South Africa
JOHANNESBURG, South-Africa, March 4, 2014/African Press Organization (APO)/ -- On 5 March 2014, the United Nations Joint Programme on HIV and AIDS (UNAIDS), in cooperation with the Tobeka Madiba Zuma Foundation (TMZF), a co-sponsor of the "Protect the Goal" campaign, and the South African Football Association Development Agency (SDA), will kick-off the World Tour of the "Protect the Goal" campaign 'From Soweto to Bahia' in Johannesburg. The kick-off event provides a unique opportunity to introduce Kweku Mandela and Ndaba Mandela as global spokespersons of the "Protect the Goal" campaign. The "Soweto to Bahia" launch is scheduled to take place at the Soccer City Stadium, the largest stadium in Africa with a capacity of 94 736 on the occasion of the South Africa-Brazil international friendly game. The World Tour will continue its journey through the five African countries -- Algeria, Cameroon, Côte d'Ivoire, Ghana, and Nigeria -- whose teams have qualified –– for the 2014 FIFA World Cup in Brazil. The global launch of the "Protect the Goal" campaign is scheduled for 9 June in Salvador de Bahia.
Several countries in Africa achieved notable reductions in HIV prevalence among young people aged 15-24. HIV prevalence among young people in Africa fell by 39% from 2001 to 2012. Despite this progress, young people aged 15-24 accounted for 41% of new HIV infections in people aged 15 and older in Africa in 2012. Among all the young people living with HIV in the world, nearly 74% (3.3 million) live in sub-Saharan Africa. Young women aged 15-24, have one and half times higher HIV infection than young men and account for 81% of all new HIV infections in Africa.
First launched at the 2010 FIFA World Cup in South Africa, the "Protect the Goal" campaign aims to raise awareness of HIV and mobilize young people to commit to HIV prevention and related tailored interventions for the youth and to actively participate in national and global AIDS response. While young people remain disproportionately affected by HIV, they are critical in ending the AIDS epidemic.
What: World Tour kick-off press conference
When: 5 March 2014 from 8:00 to 9:30am
Where: Nelson Mandela Foundation, Johannesburg, South Africa
SPEAKERS:
1. Dr Djibril Diallo, Special Adviser to the Executive Director, UNAIDS
2. Madame Tobeka Madiba Zuma, First Lady of South Africa (TBC)
3. Dr Robin Petersen , CEO of the South African Football Association
4. Sello Hatang,CEO of Nelso Mandela Foundation
5. Kweku and Ndaba Mandela, Global spokespersons of the "Protect the Goal" campaign