Fidelity Bank promises better yields for shareholders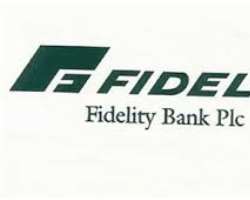 Fidelity Bank Plc has assured its shareholders that it will continue its tradition of delivering higher returns on their investments.
The new Managing Director/Chief Executive Officer (MD/CEO) of Fidelity Bank, Mr. Nnamdi Okonkwo said this at the weekend while speaking to journalists at a valedictory and welcome dinner organised for him and the immediate past CEO of the bank, Mr. Reginald Ihejiahi in Lagos.
Okonkwo said the bank would also maintain its culture of dividend payment. 'When shareholders invest in a company, they do so because they expect returns. Returns can only come from the strength of your revenue. You have to generate enough revenue to pay your bills and from there you pay dividend.
'So we are not unmindful of this and shareholders of Fidelity Bank can expect that we will maintain the culture of steady payment of dividends.
'In the last eight years, Fidelity Bank has paid dividends consistently. We do not intend to discontinue that culture, instead our vision is to make sure that they do not only get dividend, but that they get higher dividends,' he added.
Okonkwo stated that his team would consolidate on the achievements of the immediate past CEO.
On his part, the Chairman of the Board of Directors, Fidelity Bank, Chief Christopher Eze expressed optimism that the new CEO of the bank would perform extremely well, saying that he has all its takes to take the bank to the next level.
According to him, Fidelity Bank has very responsive members of staff to support the new CEO, while the board of directors is always willing to give him all the resources necessary to achieve success.
Eze added: 'We know that the objectives of the bank will be achieved. He is an experienced banker. Fidelity Bank has grown a culture of excellence and our objective is to continue on that platform. We want to make sure that we provide for our customers and all our stakeholders.'
Speaking earlier, Ihejiahi said his 10 years as the CEO of the bank was very interesting and challenging.
'The wish of every leader who is out gone is that the institution survives him and the institution and the new leadership excels in whatever you have been to do. We have a great hope for the future of Fidelity Bank,' he said.