Osun election: NOA to sensitise residents against violence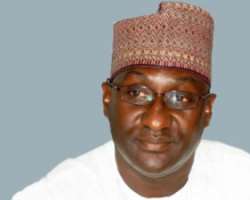 The National Orientation Agency, on Monday said it would emberk on massive sensitisation of students in Osun against all forms of vices during the governorship election slated for August 9.
The Director of NOA in the state, Mr Remi Omowon, said in an interview with the News Agency of Nigeria in Osogbo that the campaign would mostly target students of tertiary institutions.
The director added that the agency also planned to organise similar programmes across local government areas of the state.
'We have written to heads of all the institutions ahead to fix dates for the sensitisation meetings.
'The youths have a role to play in the success of this governorship election and indeed all elections.
'The message we are taking to the students, is that, they should not allow themselves to be used as tools during elections.
'They represent the very soul of the country's march to electoral greatness, so they have to be carried along,' Omowon said.
According to him, the agency will also be working in concert with civil societies and other stakeholders to spread the message of having a violence-free election. NAN