Heritage Bank promotes financial literacy in schools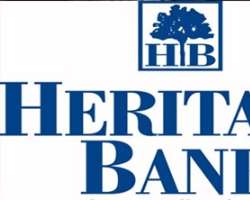 Heritage Bank Limited is promoting adequate knowledge about financial management for students in a bid to help build future leaders who would be able to manage the country's resources efficiently.
The Group Head, Customer Experience and Analytics, Heritage Bank, Mr. Ralph Omoregie said this while speaking a forum on financial literacy organised by the bank in Lagos.
He disclosed that in line with the directive on financial literacy by the bankers' committee, deposit money banks are required to adopt a school and educate the students on financial management.
According to him, banks' chief executives and top management would visit schools across the country to promote financial literacy.
'It is a very laudable objective. From 10th to 17th of March, we will have the Global Money Week celebrations across the world and the bankers' committee has tagged 13th of March this year as Financial Literacy day in Nigeria.
'But at Heritage Bank, we are ahead. Before this time we have been running campaign to protect the customers and educate them. It is an excellent initiative, the benefits are tremendous. It is important for schools to map their financial literacy programmes into their curriculum,' he said.
Furthermore, he disclosed that Heritage Bank has so far visited 30 schools. On her part, the Executive Director, Ivory Banking, Heritage Bank, Mrs. Mary Akpobome said the bank decided to focus on children between the ages of five and 17 so as to inculcate in them the values in financial understanding and prepare them for the future.
'Heritage Bank is a generational bank and if you have followed us, you will know that we are a bank that is here to create, preserve and transfer and which is why we are picking them young,' she explained.
Representative of the Central Bank of Nigeria, Mrs. Bunmi Adebiyi said the central bank's role in financial inclusion is to provide a supportive platform for the country to achieve financial inclusion.
According to her, latest figures showed that the percentage of those financially excluded has since dropped from 53 per cent previously, to about 39 per cent.