Boko Haram: Don't Blame Shettima, Borno Students Tell President Jonathan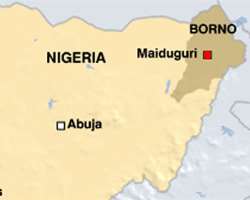 BEVERLY HILLS, February 25, (THEWILL) -  Borno State Students, under the umbrella of the National Union of Borno State Students (NUBOSS), Tuesday called on President Goodluck Jonathan to stop blaming the state governor, Alhaji Kashim Shettima, for the escalation of the Boko Haram insurgency in the state.
Calling on the President to pay a visit to the state in order  to appreciate what the people are going through, the students said the president would only understand the frustration of Governor Shettima "if he pays a visit to Bama, Gwoza, Konduga or any other parts of the state where the insurgents have wreaked wanton havoc.
" Making the call at a media briefing  in Maiduguri, the state capital, the National Chairman of NUBOSS.
Comrade Isah Mohammed Biu, said though President Jonathan  has denied the rumour of a plan to replace Shettima with a military administrator, there won't be such call in the first instance President Jonathan had  visited the affected parts of the state.
The students therefore said the Federal Government, rather than Governor Shettima, should take responsibility for the escalation of the crisis,  saying with the declaration of emergency rule in the state, ' the security of the state automatically shifted to the Federal Government.
"