South African firm eyes investment in Ecobank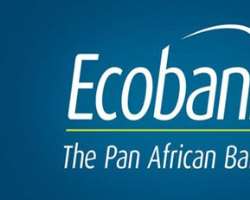 Nedbank Group Limited, the South African lender controlled by Old Mutual Plc, said it would consider governance issues before deciding whether to exercise an option to buy a stake in Ecobank Transnational Incorporated
Nedbank has until the end of November to convert the $285m loan it made to Ecobank in 2011 into an equity holding and then increase the stake to as much as 20 per cent, Bloomberg reported on Monday.
Ecobank was probed by the Securities and Exchange Commission after a former head of finance alleged that Chief Executive Officer Thierry Tanoh and former Chairman Kolapo Lawson planned to sell assets below market value. Tanoh and Lawson deny any wrongdoing.
'We will take all factors into account,' Nedbank CEO Mike Brown said in a telephone interview on Monday, adding, 'Ecobank has some corporate governance challenges and we think they're dealing with it appropriately.'
Ecobank will hold an extraordinary general meeting on March 3 where shareholders will vote on whether or not to create an interim board to implement recommendations on corporate governance made by the Nigerian regulator.
While Nedbank still intends to take up its rights to Ecobank shares, it hasn't started formal internal processes or approached regulators for approval, Brown said.
Nedbank's Chief Operations Officer, Mr. Graham Dempster, will attend next week's meeting in Togolese capital of Lome, Brown said. If Nedbank decides not to take up the stake, Ecobank should have more than enough money to repay the loan, he said.
Nedbank earlier reported a 16 per cent increase in full-year profit to 8.64 billion rand ($789m). Shares of South Africa's fourth-largest lender rose as much as 4.6 per cent and were trading three per cent higher at 208.01 rand as of 1:37pm in Johannesburg, making Nedbank the biggest gainer on the six-member FTSE/JSE Africa Banks Index.