The African-led International Support Mission in the Central African Republic condemns the killing of innocent civilians in Bangui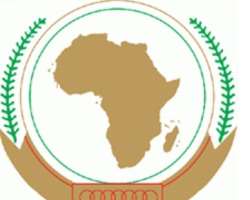 The African-led International Support Mission in the Central African Republic condemns the killing of innocent civilians in Bangui
ADDIS ABABA, Ethiopia, February 24, 2014/African Press Organization (APO)/ -- The African-led International Support Mission in the Central African Republic (MISCA) condemns the cold blood killing of three innocent civilians yesterday in the 4th district of Bangui, in an area called 'Combatant'.
According to witness accounts, six individuals took a taxi from the city center of Bangui to run their errands. On the way to their initial destination, the taxi driver, who seemed to be an accomplice to this murder, went in a different direction and called other individuals who came to attack the passengers aboard the taxi. The attack resulted in the death of three of the passengers. Two other passengers were able to break away and fled the area; one was severely injured and was treated by elements of the Sangaris operation who arrived later at the scene of the incident.
It appeared that all the passengers were Muslims, and the driver has been used by unknown groups as a disguised taxi driver to help commit this crime.
MISCA would like to reiterate that impunity will not be tolerated and those who use religion to incite violence and cause harm to innocent civilians will be dealt with firmly. MISCA urges the population to continue to work closely with their community leaders and the forces of MISCA and the Sangaris by providing any information that could lead to the arrest of those involved in yesterday's criminal attack and by reporting any suspicious acts or incidents that can lead to loss of human lives.
MISCA reassures the population that, at this critical juncture when security is slowly improving and the people are once again beginning to resume their daily lives, efforts will continue to be made to enhance the measures that have been put in place to protect them. Regular patrols across the city will be reinforced by robust security operations such as those conducted in the area of Boye-Rabe, in Bangui, a week ago, to root out those who continue to commit acts of violence.
MISCA and partners will also continue to work with the Government so that those who are bent on terrorizing the population face justice for crimes committed.