Taraba APC rejects Takum bye-election result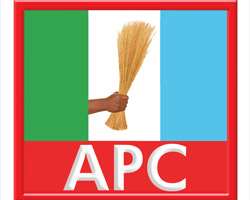 The Taraba Interim Chairman of the All Progressives Congress, Alhaji Hassan Ardo, on Monday rejected the outcome of the bye-election into Takum 1 state constituency.
The News Agency of Nigeria reports that INEC conducted the poll on February 22 to fill the vacant position created by the death of the former Speaker of state Assembly, Mr Haruna Tsokwa, in November 2013.
The Independent National Electoral Commission had returned the PDP candidate, Mr Daniel Tsokwa, as the winner of the election.
Tsokwa polled 36,070 votes to defeat his APC rival, Mr Musa Danjuma, who clinched 4,479 votes.
Reacting to the conduct of the poll, Ardo told NAN that it was characterised by 'massive rigging and manipulation in favour of the ruling PDP'.
He said the party was considering various options, including litigation, to ensure that the anomaly was corrected.
The chairman cited Manya and Chanchangi wards as areas where the elections were not properly conducted.
Ardo said the APC in the state had already briefed its national secretariat on the irregularities and was awaiting further directive.
In his comment, the Chairman, House of Reps Committee on Rules and Business, Mr Samuel Tsokwa (PDP Takum, Ussa and Donga), observed that the bye-election was a litmus test for the 2015 general elections.
According to him, the result is a reflection of how future elections would look like in the state.
He predicted that the APC would 'shrink' before the 2015 general election.
'Even at the national level, the APC would perform dismally because their marriage of convenience would soon collapse like a pack of cards,' Tsokwa said.
He said contrary to the position of pessimists, the Takum bye-election was peaceful, free and fair. NAN